Welcome to the new Fonolo blog!
Until now, Fonolo news and related information was posted on my personal blog, www.shaiberger.com. But the time has come to start an official channel for Fonolo. I will continue to use my own site to post important Fonolo news, and industry commentary.
I will be joined on this blog by Fonolo's cofounder and COO Jason Bigue as well as other members of the staff. We look forward to the conversation with you!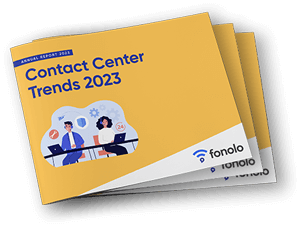 Trend Alert! Contact Center Industry Predictions for 2023
This report offers perspective on where the contact center industry stands today, plus our trend predictions for 2023.