Canadian TV network BNN featured Fonolo on their show "The Pitch" last week.
Fonolo CEO Shai Berger presented to a panel of potential investors comprised of: Mark McQueen of Wellington Fund, Brad Nathan of Lynx Equity, John Varghese of VentureLink Funds. After the pitch and a Q&A session, the panel unanimously agreed that Fonolo was their top choice for funding.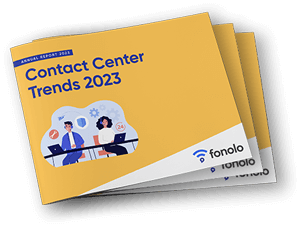 Trend Alert! Contact Center Industry Predictions for 2023
This report offers perspective on where the contact center industry stands today, plus our trend predictions for 2023.