Great news! The good folks at Enterprise Connect have included Fonolo in their Innovation Showcase.  Press release is here. That means Shai will be presenting to the general audience Wednesday morning. If you are attending, please be in the main hall at 9 am. You won't want to miss it! We'll post the video as soon as we can. More info here.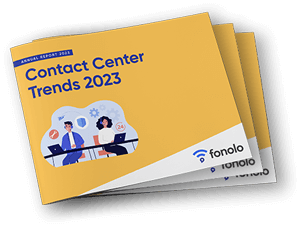 Trend Alert! Contact Center Industry Predictions for 2023
This report offers perspective on where the contact center industry stands today, plus our trend predictions for 2023.