We all know that poor customer experience will send your customers packing. If your target demographic is the 18-25 year olds, then you have an especially tough challenge.
From CustomerManagementIQ:
Purdue University conducted a study on 18-25 year olds and found 100 percent of customers who were unsatisfied with their call center experience said they would refrain from purchasing from the company again. For all other age groups the number dropped to 63 percent. Call centers should consider this a call to arms. Gen Y'ers expect their customer service encounters to mirror the speed, agility and simplicity of their smart phones, iPods and flat screens. But so far the call center industry has failed to do so.
Read the full article.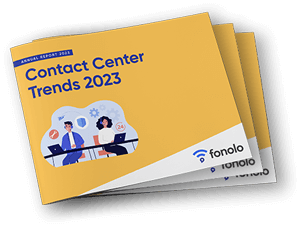 Trend Alert! Contact Center Industry Predictions for 2023
This report offers perspective on where the contact center industry stands today, plus our trend predictions for 2023.