A new report is out highlighting the popularity of mobile banking in Canada. The "Canadian Online Banking Insights" report was published at the end of July by ComScore. (Hat tip to MobileSyrup.)
Putting 12% in Context
Quite a few good data points in there, but the one that caught my eye is that 12.3% of all mobile subscribers are using mobile banking. On one hand, this seems low, given that mobile banking has existed, in one form or another for almost 10 years. On the other hand, if you tried some of those early attempts at mobile banking, you'll recall how unpleasant they were to use.
The game didn't really start until smartphones became prevalent (specifically the iPhone) about 4 years ago. And it took few more years after that to reach another important milestone that we hit only at the end of last year: Availability of iPhone apps from all the major banks in Canada. (See my post from December: RBC releases mobile app. Now all the banks are in.) With that in mind, the 12% number is actually quite impressive. (I haven't seen any data, but I would guess that prior to 2010, that number was probably 1-2%.)
What's behind the growth?
The forces propelling this growth are
Dramatic improvement of usability brought by the smartphone.
The growing penetration of smartphones.  (Read this: By 2015, smartphones will rule the mobile planet.)
Mobile banking apps are adding more functionality. One much-anticipated improvement is the "eWallet" where small payments can be made directly from the phone.
But where is the call center?
However, one area where the apps have lagged is integration with the call center. Today, if you tap the "contact us" link, it simply triggers a regular phone call. No context from your on-device interactions is preserved (i.e. you are starting a new interaction "cold"). Furthermore, none of the amazing functionality of the smartphone is put to use. This is a very large wasted opportunity. It's an opportunity to improve customer experience and to improve call center efficiency.
It's just around the corner, actually
Luckily we're working with a number of banks to change this situation. If you want a peek into the near future, download our whitepaper "Fonolo for the Financial Industry" or tune in tomorrow at 2 pm ET for a webinar focused on the financial industry. (If you miss it, come back and watch the archive when you get a chance.)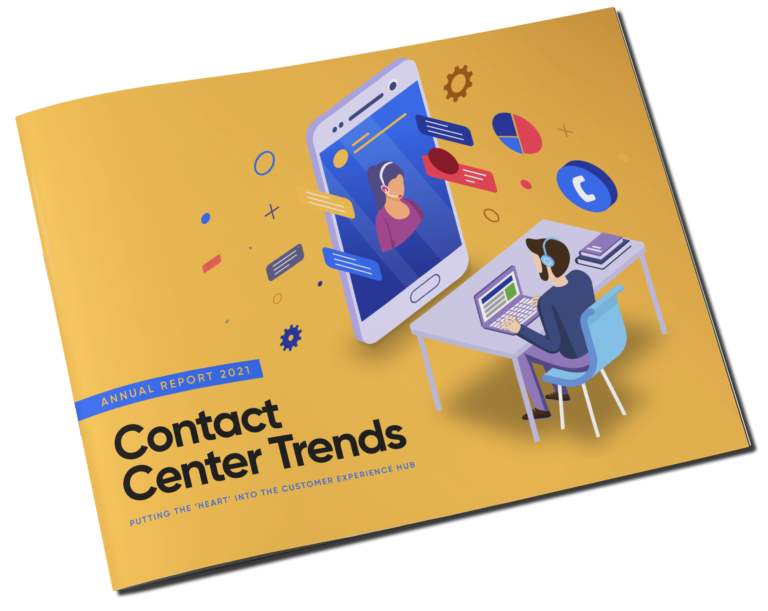 Find Out All the Contact Center Trends in 2021
Find out what trends and changes the contact center faces in 2021