Cloud-based call centers are starting to have a big impact on the industry. A lot of smaller call centers are reaching for the cloud while their bigger counterparts have opted for multi-sites or outsourcing. Adding features like visual dialing, virtual queuing, pre call surveys, etc. can be complicated and costly. Whatever way you build your call center, you should be able to add features without touching your equipment.  Click on the video as Shai Berger, Fonolo's CEO, sheds some light on a revolutionary solution.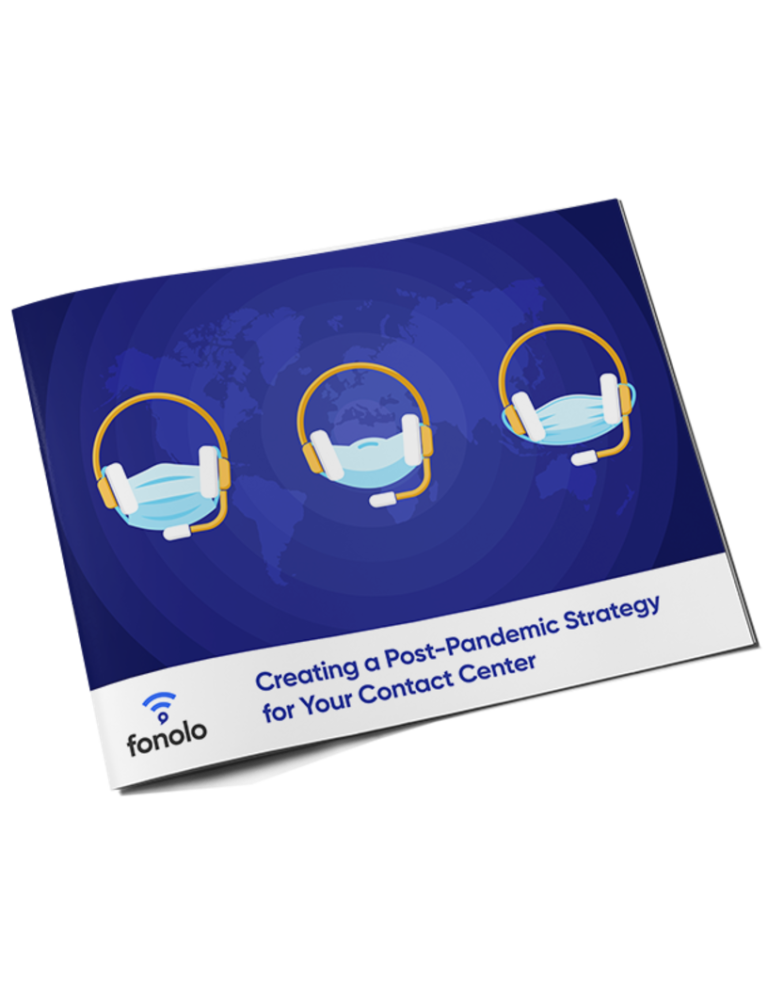 How to create a post-pandemic contact center strategy
Download this free workbook to learn how to create a winning post-pandemic strategy for your contact center.