To kick off Fonolo's Fiscal Year, Shai asked everyone to bring in silly hats. As newbies, Omar and I were the only ones (suckers) who actually followed through with tacky hats in hand but neither one of us actually wore them – probably out of fear from this video embedded in Shai's presentation:
Above (left to right): Jason, Chris and Omar
Chris joked about how quickly our meeting got derailed. In all seriousness, Fonolo made great leaps and bounds so far. Here are some of our Q1 accomplishments:
1. MARKETING
New marketing team (me and Omar), slicker looking marketing collateral, blog redesign, new blog personalities, our most popular webinar ever and our beloved Enterprise Connect – Best in Show Award whoo hoo!
Above: Omar getting cozy with the award.
2.SALES
Fonolo's new pricing structure, Salesforce clean up and a few new clients to add to the list! Press releases to come …
3. OFFICE
We work in a cool loft space with awesome hardwood floors, lots of natural light and a passable fake, green tree. It's hard to make this space any cooler but Jason managed to astound us with the demolition of this eyesore box thingy and new industrial light covers.
However, the cat's meow is the new 'designer' paper towel dispenser. As the only female in an office of guys, I was ECSTATIC to hear we were ditching the blue plaid tea towel. Sadly, it's found a new home in the kitchen …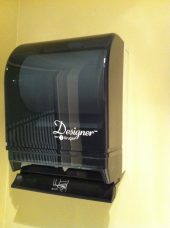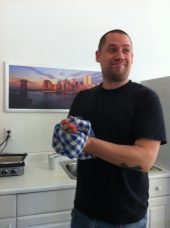 Fonolo made some great strides in Q1. Our stories are real. Our photos are unedited. We're excited about the future. We have an awesome team with varied personalities –  fabulous ingredients for blog material.  Watch out boys, there's a new girl on the block!
Stay tuned for next week's post as I showcase some shocking before & after photos.
Have a great long weekend everyone!
– Xania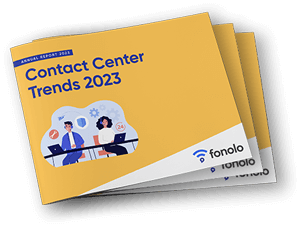 Trend Alert! Contact Center Industry Predictions for 2023
This report offers perspective on where the contact center industry stands today, plus our trend predictions for 2023.