What's Your Brand Fashion Style?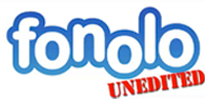 Shortly after I joined Fonolo, I suggested the company revitalize their brand.  As a newbie, it was tough to come in and immediately shake things up. However, it was necessary.  Fonolo was one of the finalists for the 'Best in Show Award' at the Enterprise Connect Conference in Orlando and quite frankly, our brand needed some TLC.
I think it's important for brands to revaluate their image and how it impacts key components of their business. There's a visual and technological evolution that start-ups tend to overlook – busy working on other projects, business development, administrative, resources – the 'to do' list is endless but ignoring your brand can kill your company.
Look in the Mirror
We all look in the mirror for that 'once over' before we leave the house. Sadly, some of us don't and fail to notice small (but important) details. How many times have you seen disheveled people show up at meetings, food in their teeth, their 'fly down', sweater inside out or tags outfacing?  What kind of impression does your company make? If your brand is lacking lustre, perhaps it's time for a professional to take your brand to the next level – someone other than the owner.
Style Evolution
My personal style has evolved over the years; at least, I'd like to think so.  As our personalities develop so does our sense of style – so should your brand.
Thankfully, Fonolo has evolved over the years and they recognize that, in order to grow their brand and fully maximize their potential, there was only so much they could do on their own. Like most start-ups, Fonolo outsourced their website and marketing collateral which garnered them success. However, it was time to invest in their future and therefore, hired a creative team to drive new business and create a more polished brand – style evolution.
I dug into the archives to show you a pictorial timeline over the last five years. A picture is worth a thousand words.
Style Assessment
Let's start with our fearless leader, Shai Berger.  For the love of his brand, he agreed to participate and share his personal style evolution.  <<insert applause>> I think it's safe to say that we're really happy Shai grew out of that bright yellow tank top with the pipe. It was definitely a statement piece, albeit, a strange statement. Maybe he themed his outfit knowing he was going to be near water. Moving along, Shai transitioned into a tie phase and in his later years, he opted for a more relaxed look, which is more in line with his personality.
Shai Berger' Style Evolution:
 Fonolo Marketing Collateral
Fonolo's marketing material has made some leaps and bounds, which we feel 'screams' progress (pun intended).  Our 2012 product brochure has a more polished look and advertises our pricing – although it's temporary, it definitely offers a more professional look to attract like-minded clients. The guys know how I feel about our 2009 brochure – I cringe every time I see it. (So do they.)
Tradeshows
With revised marketing material in hand, it was only natural that our booth adopt a similar feel – sleek and polished.  We ditched the clunky computer monitor and invested in a couple of tablets, redesigned our banners and offered free, branded chocolate bars.  The tablets were a huge hit because it allowed us to deliver our pitch at any given time and enabled conference delegates to flip through our presentation on their own time.  The infographic banner had people tripping over one another in an effort to figure it out – a perfect segue into the Fonolo pitch. In additional to the visual make over, we executed a high level of engagement with our audience. By the way, Fonolo won Best of Enterprise Connect!
So, what's next for Fonolo? As I mentioned earlier, the 2012 marketing material is temporary; I wanted to implement a quick update to get us through the next few months. I'm knee deep in rewriting all the content on our site as we undergo a complete facelift. It's not going to be easy but the results will yield much success – I can feel it.
Remember to invest time and resources in your public image – personally and professionally; that old adage comes into play 'You never get a second chance to make a good first impression'.
Is your company faced with rebranding challenges? If so, I'd love to hear from you.  Feel free to share your challenges and successes.  Collectively, we can share ideas and best practices.
Discover the Contact Center Trends That Matter in 2024
Dig into industry trends and discover the changes that matter to your business in the year ahead.