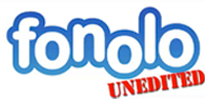 I missed a post last week. Errrr, I feel guilty, horrible and I've let down my two followers. What can I say? I've been crazy busy.  A few weeks ago, I discussed the importance of branding, after that, office bullying. Please excuse my blog ADD tendencies but with a long laundry list of things to do, it's hard to wrap my head around new topics for the Fonolo post. Here's a startup reality check:  Working with a small team could very well equate to an insane workload. I'm taking a quick breather to update you on what has my nose pressed against the keyboard.
I've been feverishly sourcing a pool of designers to come up with concepts for our new site design.  Easier said than done.  One key element to redesigning anything in a small company is having everyone's buy-in.  There is a collaborative interest invested in the success of the company and every opinion counts. It's critical to have the varied tastes of Team Fonolo all on the same page.
On top of trying to visually appease the team, sourcing designers has been a tough go.  Some are on the ball with professionalism but haven't quite provided the perfect design; some are anxious and offer an abundance of ideas (awesome for us); one has fallen off the radar with no submission; a dynamic duo hit the bullseye (or close to it) and one agency was an utter let down with cartoon drawings (devastating). Although it's a painful process, I think the end result is going to be stellar.  (Wishful thinking?)
With so many parameters to consider, it's an uphill battle but one I'm determined to conquer. While I've adopted the Nike slogan – Just Do It, the phrase 'too many chefs in the kitchen' rings in my ears and I balance it all out with Yoda's 'Do or do not. There is no try.' Maybe these Star Wars fanatics are finally wearing off on me – who knows.
SO. Simultaneously working on the web design, I'm also tasked with rewriting all the content on the website. Wowzers. This is an interesting challenge.  In the left corner wearing pink trunks is little old me (not THAT old) who specializes in lifestyle, beauty, and relationship advice and in the right corner; sporting Fonolo blue trunks are the techie engineers and SEO strategists specializing in telephony and call centers. We tap gloves, the bell rings and we duke it out in the 'new messaging' discussions.
Now, on top of that, we hosted a webinar last week. It was my first webinar and everything went smoothly until … I followed the protocol. I swear.  Post webinar, I archived the recording so we could share with our audience (pretty good turnout thanks to Omar's social media skills).  I archived, converted and thought I was good to go. Wrong. Turns out the site we use for webinars is a MAC hater and completely distorted the conversion. Don't get me started on the MAC vs PC debate – that's a whole different blog post. After 45 mins with tech support (Wayne was super helpful and had a nice voice), he concluded that our webinar – MY FIRST webinar– was dead.  After the archive and conversion, the temp file is destroyed. Lucky me. So, I'll try again next time.
Xania's Webinar: FAIL
Gotta go. Presenting more designer concepts in an hour and have to get back to the messaging rewrite.  My priority list can change in the blink of an eye, check back next week as the web redesign saga continues.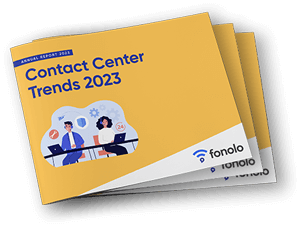 Trend Alert! Contact Center Industry Predictions for 2023
This report offers perspective on where the contact center industry stands today, plus our trend predictions for 2023.