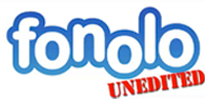 Think tank. Brainstorm. Conference. Powwow. Group huddle. Call it whatever you want but our new method to rewriting our content worked like a charm.  For weeks we've been struggling with different ways to tackle our 'new messaging' project, which runs parallel with the web redesign.
Why such a struggle? Leaving the rewrite to one person didn't work (that would be me). With key technical elements missing, it lacked substance. When left up to the engineers, it was too jargon-y.
What didn't work:
With one person working on the rewrite, the opportunity for collaboration was overlooked and provided a one-sided point of view on our product.
When we reached the collaboration stage, team buy-in was difficult.
Sharing electronic files with the ability to track edits a) took too long and b) messaging became convoluted.
The writer (that would be me again) and the team were feeling discouraged and frustrated.
 What worked:
An intense brainstorm session. We met everyday from 10-4:30.
Pin up a sample to draw inspiration from; make constant reference to it.
Establish your template, stick with it to ensure continuity of voice & style.
Brainstorm major sections on white boards & take photos to capture ideas.
Draw, write, scribble, laugh, be ridiculous, and say dumb shit.  There's inspiration everywhere. Every opinion counts, respect everyone's idea.
Once major sections are outlined, plug a laptop into a projector; open your word processing software & brainstorm the content – type as you go.
Save EVERYTHING.  We had 3 pages of ideas for one small section.
Be consistent with tone.
Be mindful of grammar.
At the end of each day, sleep on the information. Review in the morning, make any necessary tweaks then move onto the next section.
Writer's block? Revisit later & tackle something else.
Don't give up!!
Time invested – was it worth it? Absolutely.
The outcome: Amazing content that everyone loved (almost everyone).
What we learned: We discovered a new way of working. It's hard for large organizations to drop what they're doing and invest full days to brainstorm. Startups are more flexible with time. This was an excellent process for us.
Here are a few pics that captured the Fonolo team in action:
Here's what Shai, Fonolo's CEO had to say about the think tank session:
We wanted to come up with a new way to convey all the power of Fonolo –  in the simplest, most direct way. But, as they say, 'simple is hard'.  After years of reusing variations of the same language, Jason and I were limited by being 'too close' to the topic.  Having Omar and Xania bring new perspectives to the problem was a real catalyst for new ideas.
I'm happy to announce that we've conquered the hardest part of our web design, decided on a design team and we're excited to kick this thing into high gear.
Have a think tank suggestion you want to share?  Post your comment below.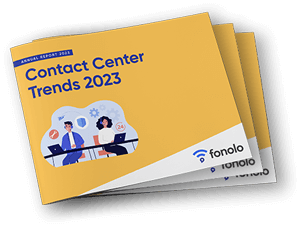 Trend Alert! Contact Center Industry Predictions for 2023
This report offers perspective on where the contact center industry stands today, plus our trend predictions for 2023.