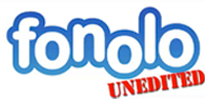 The recruitment dynamics at a start up company can be a precarious affair if it isn't handled with a certain level of professionalism and discretion. Internally, your boss could very well be your HR contact. From an HR perspective, you want to attract great talent, avoid high turn over and offer dynamic compensation packages that can compete with larger organizations.
With regards to job seekers, chances are, your resume will be scrutinized and put under a microscope – how do you measure up? I reached out to Jason Bigue, Fonolo's COO and our 'HR Dept' whose insight can be found after each section.
My Boss Is My HR Manager
The atmosphere at a startup is usually laid back so it's important to remember that you are an important asset to the organization. Your boss/HR manager cares about your well-being and overall happiness. If there's something wrong, they want to help.  Don't be afraid to book a coffee meeting to share your concerns. They spent a great deal of time when they hired you and they want to make sure they protect their investment.
If your concerns are benefit related, group health providers offer a login ID and password (on their site) for you to explore what is available to you.  Sensitive medical questions can be answered, without involving your employer.
It's great to be a nimble, lean organization without mandatory HR training, etc.  However it means more responsibility for both parties to ensure everyone's happy.  Performance reviews are infrequent, so employees need to be more of the self-starter type and offer feedback to let bosses know how they're doing. Bosses need to stay on top of employees to make sure things are copacetic, in order to avoid disagreement and miscommunication.  When you have the right people in place, everyone is empowered to be their best.
Hiring Quality Talent
Building your team is a sign of growth for your company. You want to hire smartly. For a startup, this is especially important because your work environment fosters a tight knit group and it's essential your employees get along.
Here are some tips to ensure you interview the right candidates:
Hire a recruiter who specializes in your industry – they invest the time to source top-notch candidates and weed out unqualified individuals.
Tap into social media – LinkedIn is a mecca for talent, let your contacts know you're hiring and ask them to help you spread the word. Share your posting on Twitter. Read this article on job searching via social media.
Word of mouth – In addition to social media, let your friends, family and professional network know about the position you're trying to fill.
Be compelling (but realistic) – Intrigue strong candidates with a compelling job description that clearly outlines the details of the job and offers a peek into the personality of your company. In order to compete against larger organizations, be sure your compensation package is enticing. I really liked Totango's posting for Front End Engineer.
Boast about success – Startups can be a risky decision for candidates. Assure your short list of candidates that your organization is growing – assure them with facts.
It's always hard to find the right people.  For a small company, personality is the most important quality.  It's hard to read a resume and know that someone's got the right stuff for a startup.  People are a startup's most important asset: the right team is unstoppable.

I prefer to source candidates with less experience and more enthusiasm.  It's easier to train people and harness excitement. We try to get the word out through multiple channels (job postings, employee/friend referrals/etc.)
Looking For a Job?
Whether you're applying to a startup or larger organization, always put your best face forward. This means personalizing all salutations, tweaking your cover letter and spell checking your submission.
Remember:
Spell check your work and have a professional proofread.
Ensure that the job is applicable to your skill sets.
Apply for jobs in the country you live in.
Double check that you attached your resumé.
Apply once; submitting everyday, for a week, won't work in your favor.
Don't try too hard by using 'big words'.
Do not refer yourself in the third person.
 You might not make as much money, travel or get the perks offered by a big company (though when a startup 'makes it', the payoff can be quite lucrative for employees).  But, you're exposed to more challenges and opportunities at a smaller company.  It's a great stepping-stone for many people, to learn new skill sets they wouldn't get elsewhere.
Finding the ideal candidate takes time and patience – so does finding the right job. But when you find a perfect fit, it's a win-win relationship and everyone is happy.
P.S. I thought I would add some humour to this post by sharing some excerpts from our current search for an Intermediate PHP Developer for our Toronto office.
Sadly, this poor guy is living in a make-believe world
To be engaged in a real life environment to apply programming skills and devotion to the solution of problems
Startups are looking for local talent and aren't prepared to sponsor/fund work visas. We had scores of applicants from Russia, Ireland, India, etc.
I am currently looking to work in Canada including sponsorship for a work visa.
I'd like to find a job outside Ukraine, but my current employer do not provide help with visa application. I'm really interested in vacancy you've posted, as it seems that I will meet not a trivial tasks and challenges while working with you.
Not all companies are bilingual. Reply to job postings in the preferred language.
Réalisation de supports de cours en C++ pour un centre de formation à distance et correction de copies des élèves
We weren't quite sure what to make of this:
Understanding from a reliable source that you are going to expand your organization and that's why some posts are lying vacant under your kind Disposal, I would like to offer myself as one of the for same.
As regards my educational qualification and fitness for the post my Curriculum Vitae (CV) is enclosed in support of my candidatures for your kind perusal and sympathetic consideration.
I hope my application will receive favorable consideration at your hands and you will be kind enough to give me privilege of an interview.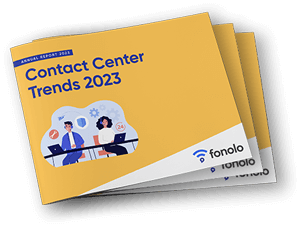 Trend Alert! Contact Center Industry Predictions for 2023
This report offers perspective on where the contact center industry stands today, plus our trend predictions for 2023.