TMC is celebrating their 30-year anniversary of their Customer Interaction Solutions magazine and their Executive Editor, Paula Bernier, interviewed Fonolo's CEO, Shai Berger, to discuss the biggest developments related to customer interaction. It's an exceptionally well-written article that touches on major opportunities available to the customer service space. When opportunity comes knocking on your door (or dials your call center), what are you inclined to do?
Read the full interview here.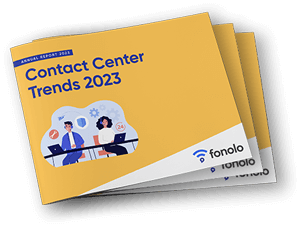 Trend Alert! Contact Center Industry Predictions for 2023
This report offers perspective on where the contact center industry stands today, plus our trend predictions for 2023.