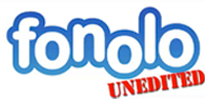 Just because you're running a start up doesn't mean you should skimp out on a 'professional image'. In fact, it's an important component that will add further credibility to your business and your team. Whether you're a B2B or B2C, you want people to take you seriously. Cropping a candid Facebook photo from your profile, just because you 'like it' – isn't going to work.
You've spent years strategizing and invested thousands of dollars – why underwhelm your audience with second-rate headshots?
Benefits
Benefits of having professional headshots include (but aren't limited to):
Companies will take you more seriously
Brings personality to your website
Consistency/uniformity (staff should be shot by the same photographer)
Package your start up to be in a position to attract new business and encourage your existing clients to talk about you (in a positive way)
Increase your credibility by paying attention to the small details
Attracting new business is always the focus of any business. Having professional headshots will add a certain 'wow' factor and encourage people to want to do business with you. Unfortunately, as cliché as it may sound, people will judge a book by its cover. An unrefined look will deter people from contacting your company.
Leave It to the Professional
Don't fall into the entrepreneurial mindset and attempt the DIY photo shoot (do it yourself). Invest some money and let the professional worry about lighting, backdrops, retouching, styling, etc. – you've worked hard, treat yourself and your team (budget approximately $1200).
Scour the Internet for a certain style of portraits/headshots you feel would work best for your company and suits the personality of your staff. Source a photographer who has a portfolio that comes close to the style you're after. Show them your inspiration and book a date.
Get Your Team Picture Perfect
Give your team enough time to pick up dry cleaning, schedule haircuts, etc. We booked our shoot on the fly; luckily, I was the only one who needed to book a hair appointment and Jason was a little stressed because his dress shirts were at the cleaners.
This leads me to 'styling' – depending on how flashy you want to get, you could hire a stylist or, simply instruct your team on what to wear (avoid brands/labels, garments with phrases). Determine a style code and make sure everyone sticks to it – we went with business casual.
The End Result
You now have a library of polished headshots which can be used for profiles photos on social media sites, print/article submissions, web articles, bios, team pages, etc.). It's really that simple …
Within one week, I had these guys looking like a million bucks … here are some before and after shots.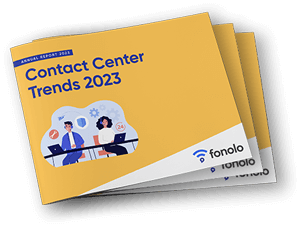 Trend Alert! Contact Center Industry Predictions for 2023
This report offers perspective on where the contact center industry stands today, plus our trend predictions for 2023.