I spend a lot of time researching and reading reports in the contact center industry to stay on top of the latest trends. Understanding emerging technologies, changing consumer preferences, and benchmarking contact center performance is essential to survive in an increasingly competitive environment.
Here are the three most comprehensive reports I've come across this year for contact center managers.
1. Consumer Preference Report Contact Centers Global 2011 – Forrester & Avaya
This report identifies patterns of consumer attitudes, which are valuable to companies mapping out their customer service strategy.
Based on a survey of 5,299 consumers, conducted by callcentres.net and sponsored by Avaya, it highlights the following key points:
Consumer attitudes towards customer support centers
What consumers want from customer service centers
Support channels consumers use and prefer
Attitudes towards emerging technologies
What consumers think about how and where agents are managed
2. Customer Contact Centre Industry Technology Roadmap – Contact Centre Canada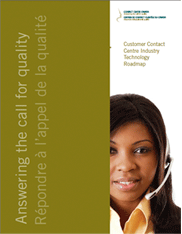 A comprehensive overview of the evolution of the contact centers that includes changes in technology, customer needs, and organizational mandates:
Contact center evolution
Technology trends, adoption, and use
Future trends and the drivers of change
The contact center workforce overview and challenges
Role of vendors, government, research institutions, and the industry
3. Multi-Channel Contact Center Benchmark Report – RightNow Technologies
Gauge your contact center success by benchmarking your KPIs and metrics against over 300 companies that participated in the survey across a number of verticals, including: software, finance, telecom, government, travel, and more.
Some of the 42 metrics benchmarked were:
Average cost per call
Agent turnover rate
Average email response time
Chat deflection rate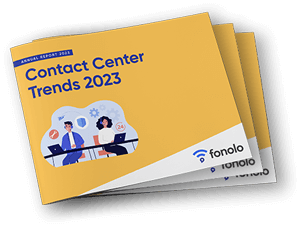 Trend Alert! Contact Center Industry Predictions for 2023
This report offers perspective on where the contact center industry stands today, plus our trend predictions for 2023.