The call center is headed for major disruption. From smartphones to social media to the cloud, there are epic forces coming together to change an industry that has been relatively stagnant for the past decade. Since the call center is at its heart, the broader field of customer service will also be drastically impacted.
If you care about this topic, we sourced the top 12 analysts you should follow (in alphabetical order):
Jon Arnold
Keith Dawson
Daniel Hong
Ian Jacobs
Nancy Jamison
David Kraus
Irwin Lazar
Kate Leggett
Michael Maoz
Sheila McGee-Smith
Dan Miller
Art Schoeller
Independent Industry Analyst
Focus: UC, call center, SIP, VoIP
Web: JonArnold-analyst.blogspot.ca
Twitter: @arnoldjon
"Network-centric beats telecom-centric in today's contact center. [Because] it needs to be tightly integrated with the broader enterprise. Nowhere is this more evident than with social media…"
Recommended Reading:
Disclaimer: Jon is on Fonolo's advisory board.
---
Keith Dawson
Principal Analyst, Customer Interaction, Ovum
Focus: contact center technologies, customer experience
Web: Ovum.com
Twitter: @keithdawson
"Millennials are just as aware as Boomers that voice calls get better service results than Facebook posts … when [they choose] how to get service, they judge based on their projection of the outcome, not on whether they are being offered channels that are 'cool.'"
Recommended Reading:
Customers avoid "shiny objects" in favor of contact channels that work
2012 Trends to Watch: Contact Centers (subscribers only)
---
Daniel Hong
Lead Analyst, Ovum Research
Focus: customer experience, mobile, speech recognition
Web: www.ovum.com
Twitter: @D_Hong
"Mobility is changing the way enterprises approach customer service. The rapid adoption of smart devices by consumers is already having an effect on the deployment of customer care technologies …"
Recommended Reading:
Mobile customer service requires a smart, connected interaction strategy
The Future of Customer Service in a Mobile World: Smart, Connected Interactions (subscribers only)
---
Ian Jacobs
Principal Analyst, Ovum
Focus: contact center markets and technologies
Web: Ovum.com
Twitter: @iangjacobs
"The social business revolution has provided a great jumping-off point for companies to consider how marketing, sales, and service are like an Ouroboros – the mythical serpent swallowing its own tail: a circle of experience with no end."
Recommended Reading:
In customer service, the fundamental things apply
Hosted contact centers will fill pent-up demand for customer-service projects
---
Nancy Jamison
Principal Analyst, Frost and Sullivan
Focus: contact center, speech tech, social media
Web: www.frost.com
Twitter: @nancyjami
"What I consider to be "the holy grail of analytics": end-to-end reporting from the first contact with the customer, combined with real-time analytics, back office analytics, and customer history [used] to improve the customer experience."
Recommended Reading:
---
Drew Kraus
Research VP, Gartner
Focus: contact center infrastructure and cloud-based solutions
"In 2010, only 5% of organizations took advantage of social/collaborative customer action to improve service processes; however, customer demand and heightened business awareness is making this a top issue …"
Recommended Reading:
---
Irwin Lazar
VP and Service Director, Nemertes Research
Focus: IP contact center, communications-enabled business processes, enterprise social computing platforms and strategies, SIP
Web: www.nemertes.com/analysts/irwin-lazar
Twitter:  @imlazar
"The rise of social media, instant messaging, SMS, and "apps" has changed the way companies communicate with their customers. But amid these new channels, many organizations are struggling to create a consistent and coherent strategy for customer engagement."
Recommended Reading:
---
Kate Leggett
Principal Analyst, Application Development & Delivery Professionals, Forrester Research
Focus:  customer service strategy, CRM, customer experience management
Web: forrester.com/kate_leggett
Twitter: @kateleggett
"Poor customer service experiences lead to increased service costs. 75% of consumers move to another channel when online customer service fails, and Forrester estimates that unnecessary service costs to online retailers due to channel escalation are $22 million on average."
Recommended Reading:
---
Michael Maoz
VP Research, Gartner
Focus: CRM, multichannel contact center applications, social CRM/communities
Web: blogs.gartner.com/michael_maoz/
Twitter: @Gartner_inc
"There are so many challenges to the brave world of social media, and the biggest might be in not running away from the human element that, whether you call it a call center or a contact center or a customer engagement center, still requires human beings."
Recommended Reading:
---
Sheila McGee-Smith
President and Principal Analyst, McGee-Smith Analytics
Focus: contact center and enterprise communications markets
Web: www.mcgeesmith.com
Twitter: @mcgeesmith
"Just as there have been a series of significant changes in Avaya corporate leadership of late, so too have there been shifts in the company's contact center business… the [strategy] being adopted …is to build new features in modules that can be used by any of the existing solutions …"
Recommended Reading:
Senior Analyst & Founder, Opus Research
Focus: mobile customer care, conversational commerce, voice biometrics
Web: OpusResearch.net
Twitter: @dnm54
"Customers equate 'service quality' with quick resolution of their problems by a live agent. If they are put on hold, confronted with confusing options or delivered to an individual who is not up-to-speed with their requirements, they think less of your company and its brand."
Recommended reading:
---
Art Schoeller
Principal Analyst, Forrester Research
Focus: unified communications and contact center technology
Web: Forrester.com
"[UC deployments] fail because users can ignore you and you lose the benefits … You have to establish and [invest] in a change-management program."
Recommended reading: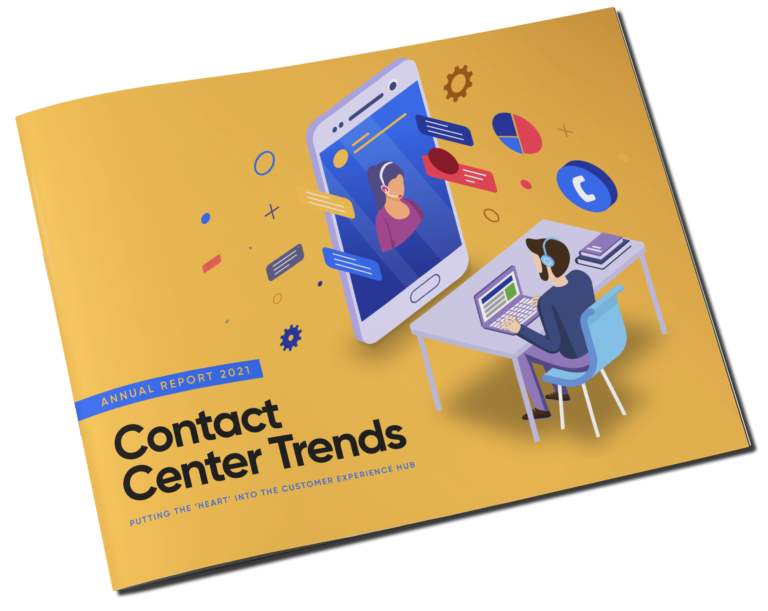 Find Out All the Contact Center Trends in 2021
Find out what trends and changes the contact center faces in 2021