Shai Berger, Fonolo's Co-founder and CEO is saddling up and enroute to Austin, TX where he will be speaking at this year's highly anticipated ITEXPO West, being held at the Austin Convention Center. As a Texan native, Shai is especially excited to head back on the range and share some insight on social media and call centers.
If you're attending the conference, be sure to attend: Don't Waste Your Time with Social, Wednesday, October 3rd – 10am.
Speakers include:
Paula Bernier (Moderator) TMC
Shai Berger – Fonolo
Dave Evans – Social Dynamx
Greg Gunn – HootSuite
If you see Shai roaming around the conference floor, stop him and say 'hi'!
Here's a video clip from his interview earlier this year:
Giddy up!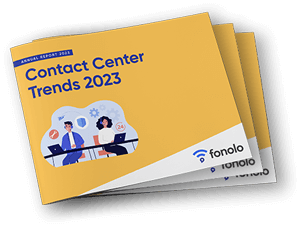 Trend Alert! Contact Center Industry Predictions for 2023
This report offers perspective on where the contact center industry stands today, plus our trend predictions for 2023.