LinkedIn Groups is a mecca for information. There are groups and discussion threads that will appease professionals from every industry. However, since Fonolo is in the #CallCenter space, I thought it would be helpful to share 5 of our favorite LinkedIn Groups.
Like big city dwellers vs suburbia folks, some groups are significantly larger than their smaller counter parts. Don't discount either – they both offer a plethora of solid information with a reputable list of members and active discussion boards.
Regardless of which group(s) you sign up for, being an active member has its benefits. Aside from spending money to attend industry conferences, where else can you go to discover best practices, learn from your peers, network with key players in major organizations and job hunt? LinkedIn Groups are open 24/7 and like all message boards, can be subject to spam. As a member, you have the power to flag a topic as promotional, inappropriate or job – or simply notify the group manager. Be mindful that discussions are for just that – open dialogue. Please use the 'promotion' tabs to advertise your marketing initiatives.
If you want to explore other groups, here's a complete group directory for you to dive into.
Note: Most LinkedIn Groups require approved membership in order to participate/read the discussions, however, some are 'open groups' which makes it easier to chime in or casually peruse conversations. 
---
Owner: Mike Bergelson
Synopsis: A forum for discussing opportunities and challenges related to dramatically improving the #CustomerExperience in a mobile-first world.
Members: 427
Trending discussions:
Why they're one to follow: Most groups with thousands of members can be overwhelming when trying to sift through to 'noise' to uncover relevant content. With smaller groups like Mobile Customer Experience, there's more of a community vibe that's full of honest opinions, healthy debates and sharing of info.
Notable members: Dave Michels,  Dan Miller (one of our 12 Analysts to Watch)
---
Owner: Patrick Botz
Synopsis: The Call Center Experts group enables executives, managers and IT decision-makers of organizations to stay informed about the latest industry trends, best practices, news and rapidly evolving contact center optimization technologies.
Members: 19, 757
Trending discussions:
Why they're one to follow: With almost 20K members, you have the call center industry at your fingertips. The ability to tap into minds of industry experts from across the world, engage in conversation, ask questions and find out what best practices others have implemented is truly priceless. Find out what works/doesn't work in the call center space. Also, if you're looking for a job, there's a pretty active tab with up-to-date postings.
Key influencers: Ray Osborne, Laura Skiorski, Dave Ferons
---
Owner/Moderator: Alan Quayle
Synopsis: Web APIs (Application Programming Interface) are used everywhere: across traditional business ecosystems like NPR (National Public Radio) and the New York Times; and of course in companies born on the web like Twitter, Google, Amazon and Salesforce.com. So why are we finding it so difficult to create the same success in Telecom APIs?
Members: 331
Trending discussions:
Why they're one to follow: Although not strictly related to call centers or customer service, this group is worth following if you want to look out to the horizon at what's coming next. The lack of standard APIs is one of the main impediments to innovation in the call center. In just a few short months, Telecom APIs has built up a solid member list of telecommunication professionals.  There's no promotion or job postings which means it's very content-driven by those passionate about Web API's
Key influencers: Alan Quayle, Jason Goecke
---
Owner/Moderator: Chad McDaniel
Synopsis: Worldwide industry experts in customer contact strategies including CRM, BPO, direct marketing, managed services and call center industries.
Mission: To explore the definition of Customer Response Leadership; the transformation of emerging customer response channels and the various enterprise customer lifecycles that drive the market success and corporate valuation of an organization.
Goal: Bring together executives — virtually and face to face — to discuss core issues and opportunities facing their industries. We will serve our community by knowledge sharing, educating, networking, rewarding and connecting them in a way that will positively impact their individual businesses.
Members: 29,738
Trending discussions:
Why they're one to follow: This group has a good mix of best practices and motivational articles. It offers a wide range of reading material that will not only improve your call center but it's also infused with light reading and entertaining headlines. While I didn't really see much interactivity amongst the members, the quality of shared content was decent.
Key influencers:
Melissa Kovacevic, Russ Sandlin, Customer Support Services
Parent site:
---
Owner: Customer Management IQ / Manager: Marc Friedman (Twitter)
Synopsis: Customer Management IQ is an online community for finding Customer Management and Contact Center information. Executives within Contact Centers and Customer Service turn to Customer Management IQ to discuss ideas, share best practices and interact with a vibrant network of Customer Management and Contact Center professionals.
Find articles, podcasts, video presentations, live online events and more from industry experts on topics such as Contact Center Management, Customer Experience, Customer Loyalty, Customer Management, Customer Service, First Call Resolution (FCR), Average Handle Time (AHT), Interactive Voice Response (IVR), Customer Relationship Management (CRM), Social Media and more.
Members: 2, 779
Trending discussion:
Unhappy customers head to Facebook and Twitter over call centres for better results | This is Money
Why they're one to consider:  Since this group is managed by Customer Management IQ, this discussion board can get rather spammy and isn't always 'cleaned up' by the manager. However, if you can get past the few individuals who ignore the group rules, you'll discover some quality content.
Key influencers: This was hard to determine based on the amount of spam I had to sift through, my vote went to Ian because of the interaction he generated in the one trending discussion I listed.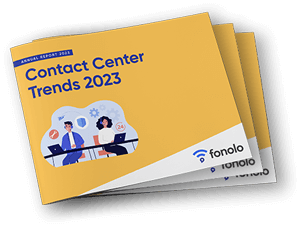 Trend Alert! Contact Center Industry Predictions for 2023
This report offers perspective on where the contact center industry stands today, plus our trend predictions for 2023.