Businesses have traditionally viewed social media as an extension to their marketing initiatives.  Tools like Twitter, Facebook, and LinkedIn have served as platforms for lead generation, brand awareness, and advertising.  However, we're now starting to hear more about why social media is important for customer service.   There are three prevalent reasons:
These considerations are applicable to any industry or business environment (B2B or B2C) – but for the purposes of this blog we will examine the airline industry.
1. Your Customers Live Online
You can't ignore the facts.  According to Help Scout, 58% of Americans perform online research about products/services and 80% of the customer service reviews they read will be negative.  However, from a business standpoint, Aberdeen reported that of 169 organizations, only 41% indicated to using social tools for their customer service teams.  Although businesses are still adapting to this trend, they will continue to increase their social presence primarily because their customers are active on social channels.
West Jet, Air Canada, and United Airlines, are no strangers to appearing in Twitter feeds.  West Jet is clearly leading the pack – more than doubling Air Canada in followers.  United Airlines, on the other hand, has a profile page and is doing nothing with it – showcasing a meager 7 tweets (wow).
2.  Consumers Own The Stage
The balance of power has shifted – consumers own the stage and are voicing their dissatisfaction for all to 'hear'.  These complaints are permanent, searchable and spreading like wild fire.  One negative comment about your brand will ultimately reach thousands of potential customers, prospects, and competitors.
Let's examine how West Jet, Air Canada, and United Airlines are performing in terms of complaints via Twitter.  Using statistical evidence from #onholdwith – a site dedicated to scanning Twitter for messages from people who are waiting on hold – we are able to determine which airline has received the most complaints.
The graphical charts show complaints for each airline, over a four month period.  West Jet and United Airlines receive peaks in complaints, but Air Canada is consistent in dissatisfying customers – keeping customers on hold for unruly lengths of time.  See real time stats for customers waiting on hold with Air Canada, West Jet, and United Airlines.
Companies well versed in social media know how to handle complaints when consumers flock to such public channels to voice criticism.  In this video testimonial, a West Jet customer speaks about long hold times and how a negative tweet turned into a positive experience.
Air Canada, on the other hand, seems to be controlling the air and the complaints.  Our Canadian national carrier has failed at providing the ultimate customer experience, here's proof:
3. Improved Customer Satisfaction
Social channels provide an avenue to collect feedback (positive or negative) , which helps in determining consumer trends.  Social media can help dictate not only how you can immediately improve your customer service, but also how you'll be able to forecast and meet future demands.  In short, it's a great way to collect customer feedback without solicitation.
Inviting your fans/followers to your social media platforms is one thing, listening and analyzing is another, but what consumers crave is response and engagement.  In addition to engaging with customers, Aberdeen states that organizations are looking for the "quantifiable measures in improved customer satisfaction" (Figure 5).
When examining Air Canada, it's clear that they're not meeting demands.  One day alone generated a whopping 134 tweets from irate customers waiting on hold.  A stark difference when compared to West Jet and United Airlines who hovered below 20 tweets.  Unfortunately, the consequences of poor customer service may not be drastic for a monopoly, but over time the flooding of countless twitter posts will catch up to them.
Source: Aberdeen & #onholdwith
Traditional Channels vs. Social Media
A report by MIT Sloan Management Review indicated that when customers resort to social media to express unhappiness, it's because the company had failed them twice through a traditional channel.   Although social media is a valuable source for the Voice of the Customer (VOC), it does not replace traditional channels.
The phone remains the number one channel of choice for most customers across all age groups.  Luckily, there's a better way to service consumers on the phone before they flock to social media sites.
Download our free whitepaper:  Six Steps to the Ultimate Social Contact Center. 
About OnHoldWith.com
#onholdwith provides consumers with a platform to post and discuss their frustrations.  It catalogs complaints about waiting on hold with the #onholdwith hashtag, makes them publicly available, and alerts companies when there are problems with their hold times.
Frustrated with long call center hold times?
Let everyone know who you're #onholdwith by sharing your frustration in the offending company's Twitter feed!
Log into your Twitter account
Tweet who you're #onholdwith (remember to include the company's handle)
Share with your followers – there's power in numbers!
We're hoping the pressure will motivate companies to make changes so you and millions of other customers aren't suffering through a horrible call center experience.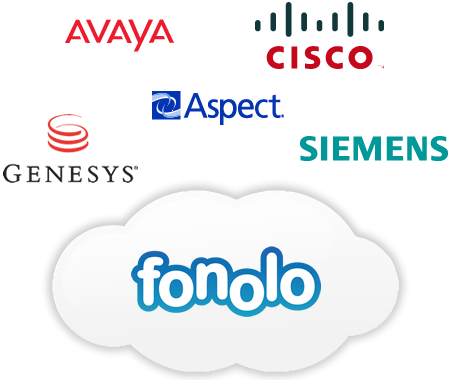 Fonolo is the most convenient way to connect customers with your call center, regardless of where the conversation begins.  Simply offer a call-back so your customers never wait on hold again.
Cloud-Based: Secure and scalable. Nothing to install.
Fast and Flexible: Fonolo adapts to your existing call center. Get up and running in days!
Affordable: Fits any budget. Flat rate pricing from $99/month.
Our customers love us – and they're not shy about saying so in public.  Read more about our customer successes.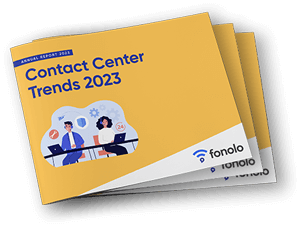 Trend Alert! Contact Center Industry Predictions for 2023
This report offers perspective on where the contact center industry stands today, plus our trend predictions for 2023.