I'd like to believe most companies understand the importance of social media and its impact on customer loyalty. Social media, when used properly, enables companies to service customers (in real time), share information and seek out quality content from industry experts. Whether you're maintaining your social media initiatives or in the information gathering stage, it's easy to get lost in the 'noise' of Twitter.
Having a steady stream of information at your fingertips is easy (and convenient).
I thought it would be helpful to put a face (or icon) to Fonolo's Top 20 Tweeters to follow. We appreciate and value the quality info they crank out, expertise shared and the reciprocated gesture when we have new content.
If you value the content from an individual or organization on Twitter, make a point to show appreciation by retweeting and simply saying 'hi' or 'thanks' – it is 'social' media, right?
 Top 20 Tweeters
(in alphabetical order)
---
"Tweet abt #cxo, #voc, #custserv, #empexp, #leadership. Also tweet @cxjourney, blog #CXPA"
Web: Annette Franz
---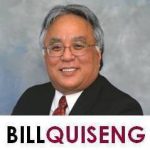 Bill Quiseng
"Customer Service Blogger. Your #1 Twitter source for #custserv tips. For #custexp insight more than 140 characters join me on Facebook"
Web:  billquiseng.com
---
Bruce Temken
"Customer Experience Transformist and Chair of the Customer Experience Professionals Association (CXPA.org)"
Web:  experiencematters.wordpress.com
---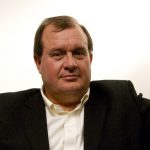 Colin Shaw
"Best-selling author of 4 books on Customer Experience. Founder & CEO, Beyond Philosophy, world pioneers in Customer Experience. Family man and Luton Town FC fan."
Web:  beyondphilosophy.com
---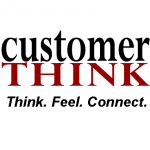 Customer Think
"The global thought leader in customer-centric business management."
Web:  customerthink.com
---
Dan Rowinski
"Senior Writer for ReadWrite.com. Former chef. Like mobile, baseball and adventures."
Web:  readwriteweb.com
---
eWEEKNews
"Technology Research, Tech News, Product Reviews & Analysis."
Web:  eweek.com
---
Forrester Research
"Forrester Research, Inc. is an independent research company that provides pragmatic and forward-thinking advice to global leaders in business and technology."
---
Gartner
"Gartner is the leading global provider of independent and objective technology related research and advice."
Web:  gartner.com
---
Shep Hyken
"Shep Hyken, speaker and New York Times bestselling business author – Helping companies deliver great customer service and AMAZING customer experiences!"
Web:  Hyken.com
---
Ingrid Lindberg
"Customer experience evangelist & crazy-busy traveler! Focused on making services & systems easier for people. And I share fun travel stories!"
Web:  linkedin.com/in/ingridlindberg
---
Impact Learning (Founder Peggy Carlaw)
"#CustServ and #Sales training solutions provider specializing in communication skills & leadership development. #TSIA strategic partner and @CompTIA partner."
Web:  impactlearning.com
---
Kate Nasser
"The People-Skills Coach™. Speaker, Trainer. Customer Service, Teamwork, Leading Change. MA Org. Psychology. Blog"
Web:  katenasser.com
---
"Prolific author 40 books: eBay & Online Customer Service, Forbes Top 10 http://bit.ly/x2gOc9, Inspiring speaker, #techRadio host, Founder #CustServ"
Web:  marshacollier.com
---
Melissa Kovacevic
"I love to help ContactCenter & Retail Service clients integrate People/Process/Technology for best Customer Experience & Business success."
Web:  socialoomph.com/profiles/mkcallconsult
---
Pretium Press
"We reengineer the Customer Experience worldwide, revolutionizing customer interactions to produce measureable results for our clients.#custexp #cxo #custserv"
       Web:  pretiumsolutions.com
---
Rachel Miller
"Customer Engagement Officer at @Nimble. I organize the universe and make things pretty. I tweet about #sCRM #socbiz #socialselling#custserv #custexp"
Web:  linkedin.com/in/rachellmiller
---
Techvibes
"Canada's leading technology news site, events calendar, and job board."
Web:  techvibes.com
---
@TheRunningStart (Andrea Wahbe)
"B2B Marketing Strategist & Corporate Storyteller. Techvibes.com Contributor & Canada 3.0 Correspondent. I write about Canadian SMEs and digital media trends."
Web:  therunningstart.ca
---
Tom Hoffman
"Journalist, husband, dad, customer experience advocate, analytics & marketing enthusiast."
Web: 1to1media.com
---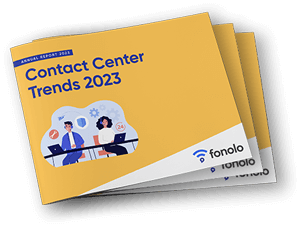 Trend Alert! Contact Center Industry Predictions for 2023
This report offers perspective on where the contact center industry stands today, plus our trend predictions for 2023.