This webinar will outline 3 easy steps on how to reboot your contact center, employees, and callers.  Follow our lead and within weeks you'll see a drastic difference.
Calling for a New Perspective
Listen closely to the people you're servicing.  Your employees want to succeed and your callers want to feel valued.  A fresh outlook on your call center will impact how your brand is viewed, the influence it has on customer retention and the outcome on employee efficiency.
Join us on December 6th at 2pm ET. 
This webinar is now available to watch on demand.
We'll dive into problems and solutions related to:
Brand Perception
Customer Loyalty
Employee Productivity
Who Should Attend:
VP's & Directors of Customer Service
VP's & Directors of Contact Centers
VP's & Directors of Web/Social Media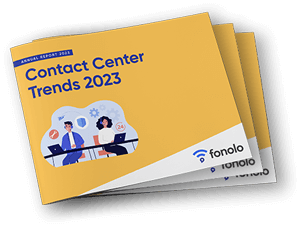 Trend Alert! Contact Center Industry Predictions for 2023
This report offers perspective on where the contact center industry stands today, plus our trend predictions for 2023.