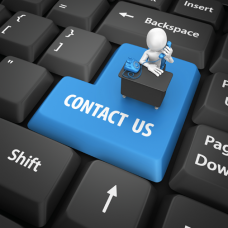 The call center is going through an exciting and speedy transformation, quite unprecedented in its long history. Emerging technologies, changing consumer behaviors, and fierce competition present new challenges and exciting opportunities for managers.
The gap between customer expectations of phone-based support and reality is greater than ever. Over 80% of people prefer a phone call for customer service, but only 8% of them feel the service they receive is 'excellent.'
Be sure to read the following list of call center trends that will help shape your support strategy in the coming year and beyond.
1.    Cloud
Cloud-based infrastructure is the fastest growing area in the call center industry, which DMG predicts will almost double between 2013 and 2015.
The proportion of call centers seats in the cloud will reach 18% by this time, up from just 2.2% in 2008.
Initially, the recession drove financially-pressed companies to embrace the cloud because of quick deployment and great value. Now that the functional gap with premise-based solutions is narrowing, cloud-based infrastructure is not only a viable alternative to more call centers – but a more logical one
Some of the leading vendors in this space include Fonolo, Interactive Intelligence, Five9, inContact, and Contactual. We expect to see more acquisitions in the coming years from companies looking to enter the cloud game or reduce the number of competitors in the space.
Global smartphone shipments are expected to jump this year by 25% according to Digitimes Research, By 2015, IDC expects more US consumers will access the internet through smartphones than PC's.
Smartphones' potential to improve the call center experience, combined with their widespread adoption, resulted in a flurry of mobile customer service product releases in 2012:
Forrester reports that 68% of call center decision makers believe mobile integration is a high priority for the long-term success of their customer relationships.
They predict this trend will grow the number and sophistication of mobile customer service vendors in 2013.
3.    Gamification
Gamification promises to make the workplace more fun by applying game design elements to business processes such as customer support, and it's quickly gaining traction. Gartner predicts that over 70% of Global 2000 companies will have incorporated some form of gamification by 2014.
Vendors are creating gamification software for the call center, to make customer support more enjoyable for agents. Whether this trend will become mainstream is up for debate, but these pioneers are betting it will:
We expect the number of vendors and sophistication will increase in 2013, and more call centers to give gamification a try.
4.    Customer Feedback
When it comes to improving customer interaction, a whopping 38% of call center managers say that measuring results are one of their biggest challenges. Call centers are notorious for implementing many different technologies, which can make reporting difficult, convoluted and time consuming.
Managers want to tackle this challenge head on. Over 40% plan to upgrade their customer feedback surveys within two years, more than any other customer interaction upgrade.
As the customer experience becomes a top priority, timely and accurate feedback becomes an absolute requirement. According to Gartner, customer feedback surveys are "especially important for learning about end-user dissatisfaction before it gets escalated."
5.    Video Support
Video is making its way to the call center; thanks to the amount and detail of information it provides customers. In fact, 18% of managers plan to introduce or upgrade this emerging technology in the next two years.
Video support works when customers want to talk to agents with the video feature on their smartphone, making support a deeper and more personal experience. Video content can also be sent to the customer's phone, which is great to troubleshoot problems, use a program, or do-it-yourself projects.
Video support also promises to lower a company's support cost, because customers obtain answers to their questions through phone self-service.
The following companies have embraced video support, IKEA just recently, and are reaping the benefits:
IKEA – How To Assembly Videos
Verizon – Frequently Asked Questions Videos
iRobot – Videos Related to Roomba Vacuum Cleaners
We expect more call centers to introduce video into their support strategies to give their customers a better service experience.
[FREE WEBINAR] Learn why your credit union is struggling to get new members.
Join Fonolo the Linn Area Credit Union, and the NCUCC for an exclusive webinar that will help you take the brakes off your credit union's growth.