What does the 2013 call center landscape look like?
Many trends will dominate the call center industry, each one having a direct effect on consumer experience and employee productivity. For this reason, it's critical that service leaders understand these trends to better prepare for business success.
Not sure where to start and what will have the biggest impact on your call center? Being able to cherry-pick the right options for your company and callers will significantly make this process less intimidating. In this one hour webinar you'll gain an extensive understanding of the trends affecting technology, processes and most importantly your customers.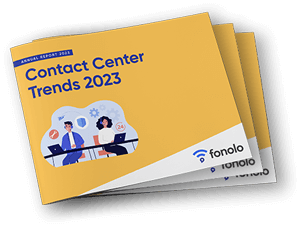 Trend Alert! Contact Center Industry Predictions for 2023
This report offers perspective on where the contact center industry stands today, plus our trend predictions for 2023.