As we continue to gain momentum with new wins, we're equally proud of some of the press coverage we've been receiving. Recently, Shai Berger, CEO of Fonolo was interviewed by Vivian Wagner, a reporter for CRM Buyer/ECT News Network.
Below is an excerpt of Vivian's article, you can read it in its entirety here.
Call-backs could well permanently change the nature of customer and call center interactions.
"The bad call center experience has been with us for decades," said Fonolo's Berger. "Now [setting up call-backs] is easier with cloud-based services … . You have smartphones in everyone's pocket, so it's a really exciting time in the space. It's a fascinating collision between the traditional call center and new technologies."
Call centers using call-back technology benefit because their infrastructure is freed up to handle the calls that are live at any given moment.
"You're not tying up phone lines and infrastructure," said Robert Townsend, senior product manager for virtual contact centers with 8×8.
Learn how to Add Call-Backs to your Call Center with this free datasheet:
Follow us on Twitter:
Shai Berger
ECT News Network is one of the largest e-business and technology news publishers in the United States. Our network of business and technology news publications attracts a targeted audience of buyers and decision-makers who need timely industry news and reliable analysis.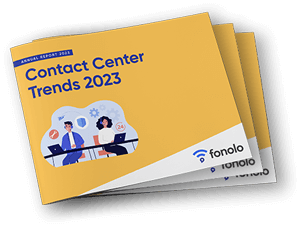 Trend Alert! Contact Center Industry Predictions for 2023
This report offers perspective on where the contact center industry stands today, plus our trend predictions for 2023.