We had a terrific webinar last week with guest Nate Sidmore, Web Analyst, from World Travel Holdings. Nate talked about how he and his team used Fonolo to add smart voice call-backs, Web Call-Backs (formerly Visual IVR) and virtual queuing to Cruises.com (one of the many online properties they operate).
We were quite excited when Nate agreed to do this webinar because he's really pushed the envelope of what's possible with Fonolo. Cruises.com didn't just embed the web widget; they really integrated it with their site. We were hoping Nate would dig into some of the behind-the-scenes details, and he didn't disappoint.
Below, I'll talk briefly about some of the cool things they're doing like passing information from the web session to the agent (so that the context of the conversation is preserved) and tracking click-to-call actions together with all their other site metrics.
Maintaining Context
In today's multi-channel world, a "customer journey" might include calls, web sessions, emails and more. The key to delivering a pleasing experience is to maintain the context between channels. Making a customer repeat information is a guaranteed way of causing frustration – not to mention the increase in average handle time. Longer calls means higher costs, so finding a way to maintain context has an immediate ROI.
When a customer is logged in at Cruises.com, and then requests a call from an agent, Fonolo captures the relevant booking number from the web session and passes it to the call center. The agent who receives the call hears a "whisper" with the booking number before being connected to the caller. Using this whisper approach meant that there were no changes required to the call center.
This is really a 'wow factor' for our customers… the agent to pulls-up the booking info before connecting …and starts the call more personally…  makes it seamless … we have high hopes of extending this into other areas of the site…
– Nate Sidmore, World Travel Holdings
Advanced Analytics
Most companies track customer behavior on their website very closely but, when the journey jumps from web to phone, the tracking hits a brick wall. Companies might also track call center metrics closely, but it's hard to map that back to the web interaction. With Fonolo, you can connect the two pieces of the customer journey.
We use CoreMetrics [Now IBM Digital Analytics] to track user engagement and clicks through our site… that's really key for us… We wanted to know how Fonolo influenced behavior…  Page context, joined with widget engagement, gives us lots of dimensions into what [customers] are using it for and where their using it from…
– Nate Sidmore, World Travel Holdings
The charts aren't just eye candy — they're driving iterations to improve engagement and bookings.
[based on the data] we removed two call prompt options and we introduced a new one … [because] we were able to determine it had strong value as a driver toward conversion… with bookings that we track through our web analytics platform, we were able to make a 'join' between people engaging with [Fonolo] and the booking they made later.
– Nate Sidmore, World Travel Holdings
Working with Fonolo
One reason the call center experience is often lacking is that projects that involve the contact center have traditionally been lengthy and expensive. Part of the Fonolo mission is to change all that. Our cloud-based approach, combined with lots of clever technology, makes it dramatically easier to add features like click-to-call, virtual queuing and Web Call-Backs to any call center.
We basically plugged [Fonolo] in… it was very seamless… in terms of actual deployment to our website, it was just copying the HTML code and pasting it in… the Fonolo team was fantastic to work with while helping us think through the process…
Today's call center agent is often overloaded, juggling dozens of different applications while trying to keep a cheerful disposition. Thus, call center managers are often leery to add "one more thing" for them to think about. Luckily, Fonolo placed no burden whatsoever on the agents:
We did very little training… just introduced it by email and it became second nature for our agents. Our call center manager said … we hear nothing from [the agents] about it [so] that's an outstanding indicator of how it's come off…
– Nate Sidmore, World Travel Holdings
Nathanael Sidmore, Web Analyst, World Travel Holdings
Nate's passion dives deep into web analytics and driving strategic website enhancements. He keeps a keen eye on ongoing web improvements to optimize conversions and improve the customer experience. Nate aims to modernize the way consumers connect with his call center using the web.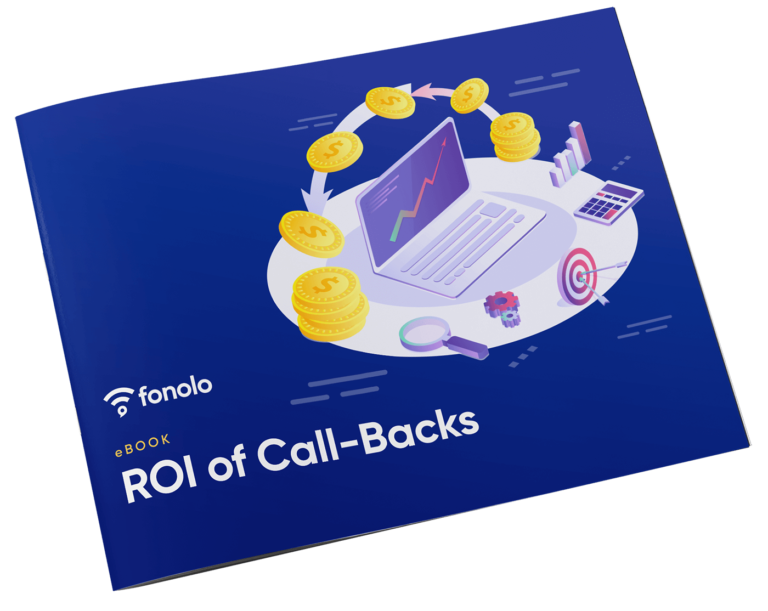 Find out the Real ROI of Call-Backs
Learn how you can build a business case for call-backs using this ROI eBook.