Email, web self-service, chat, and other online channels now account for more than 30% of all customer service requests – so what does that mean for the call center? Fonolo is thrilled to be hosting today's Google Hangout on the future of multi-channel customer service.
Watch the conversation unfold as we hear from this amazing panel of contact center industry experts. You'll learn about stats, trends and tools affecting multi-channel customer service! Plus gain answers to the questions lurking in your minds:
What is the long-term destiny of social media for the contact center?
Why are so few mobile apps smart about customer service?
Where does the voice channel come into play?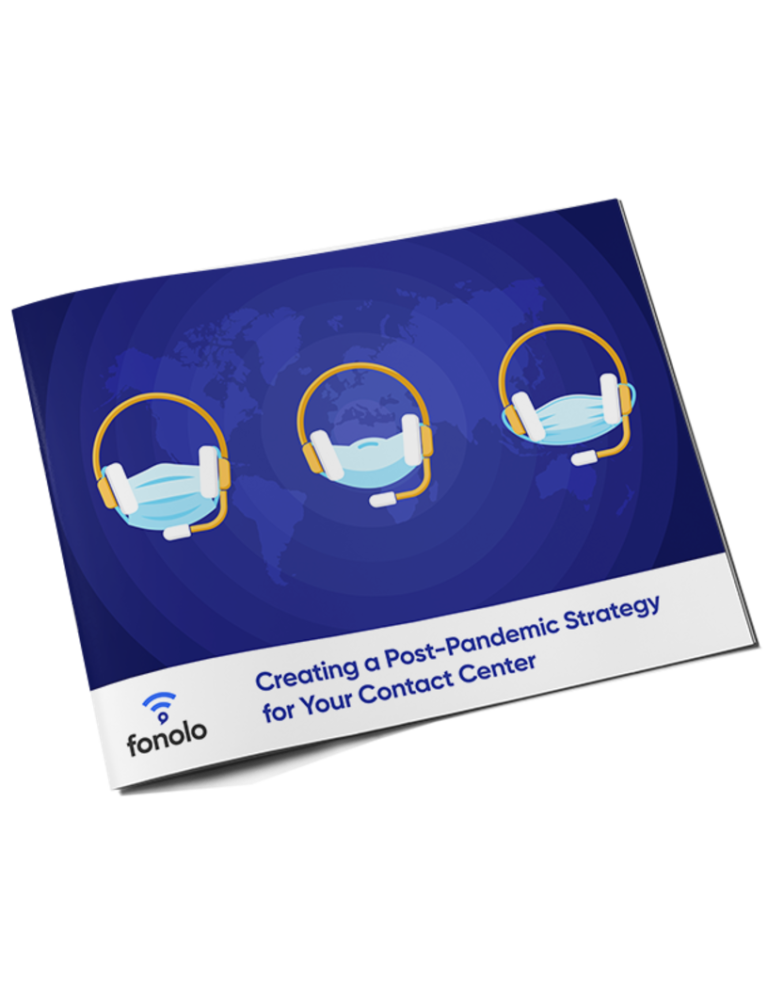 How to create a post-pandemic contact center strategy
Download this free workbook to learn how to create a winning post-pandemic strategy for your contact center.