There's no denying that great customer service is the lifeblood of any call center. However, making your business shine relies completely on the standards you set. Having a good understanding of industry benchmarks, statistics, and trends allows you to set goals to measure against. Naturally, a successful contact center – or any business for that matter – will aim to exceed those standards.
Don't be left in the dark! Be known for delivering amazing customer service by understanding these 10 important statistics.
Happy Customers = More Purchases and Less Costs!
Two-thirds of consumers would be willing to spend more, following an excellent customer service experience. Source: American Expres
On average, a 1% improvement in First Call Resolution (FCR) will result in a $276,000 reduction in annual operational costs. Source: Bluewolf
The Effects of Multi-Channel and the Customer Experience
72% of consumers have a more favorable view of a company if they provide a customer service app. Source: Nuance
83% of customers that had a negative experience told at least one other person about it. Source: Maritz 
62% of consumers have used social media for customer service issues. Source: Zendesk
The Impact of Employee Recognition and Training
Engaged, knowledgeable employees deliver a better customer experience and close 33% more deals. Source: Bluewolf
Only 31% of organizations recognize and reward employees across the company for improving the customer experience. Source: Forrester Research
65% of organizations that focus on frequent training see advantages in First Call Resolution. Source: Aberdeen Group
The Future is in the Cloud
By the end of 2016, more than 50%  of Global 1000 companies will have stored customer-sensitive data in the cloud. Source: Gartner Predicts
By the end of 2015 more than 18 percent of contact center seats will be delivered by cloud-based contact center infrastructure providers. Source: DMG Consulting
What do these stats say about the future of the call center? To sum up, it all boils down to the consumer and their experiences with your business. Firstly, train and motivate your agents to resolve calls on the first attempt (and make sure to reward them because of it!). Secondly, be where your customers are and engage them on the channels they prefer. Lastly, stay up-to-date with scalable technology that won't break the bank!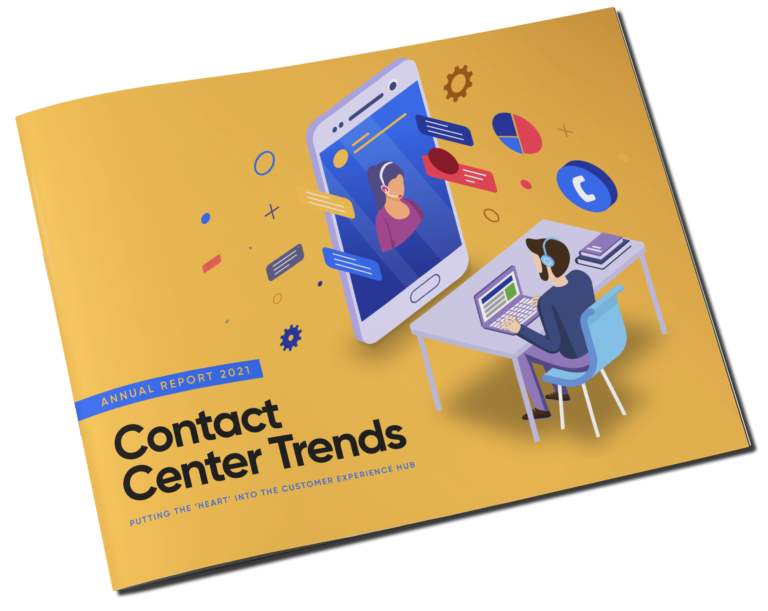 Find Out All the Contact Center Trends in 2021
Find out what trends and changes the contact center faces in 2021