A common problem among call centers is the issue of excessive hold time. Long hold times lead to frustrated consumers and increased telco costs. This was exactly the case with one of Vesta's call center customers who handles thousands of calls a day. The client challenged Vesta Networks to find a call-back solution that would help provide a better customer experience by reducing the number of callers waiting on hold.
They considered a number of solutions, including Virtual Hold's Conversation Bridge, Avaya's Callback Assist and Cisco's Courtesy Callback. However, the team at Vesta agreed that these solutions were too complicated and difficult to work with. Fonolo, on the other hand, is simple to use, easy to deploy and can be up and running in a matter of weeks.
The Results:
25% of callers requested a call-back rather than continuing to wait on hold.
This led to an 8% reduction in cost-per-call (even after their investment in Fonolo).
Here's what Andrew Croll, Managing Partner with Vesta Networks, had to say in our client profile interview.
What was the main driver in your decision to look for a call-back solution?  
One of our call center customers asked us to find a call-back
solution for them. They knew they had a problem with long hold times in their call center and that this would be a good way to rectify that.
How did you find out about Fonolo? 
We searched online and found a number of different solutions, but Fonolo completely outweighed the competition in terms of the features they offer.
Specifically, that the agent initiates the call as oppose to the customer. With other solutions the customer is called without the agent actually being ready for the call, so even though the customer is at the top of the queue they are still in fact waiting. This was a deciding feature for us.
Did you look at other solutions/approaches/companies?
We had the option to create our own solution, but that would incur lots of time and effort. When we researched the available call-back solutions we liked that Fonolo could be up and running quickly.
We looked at Virtual Hold's Conversation Bridge, Avaya's Callback Assist and Cisco's Courtesy Callback, but their solutions are complicated and too difficult to work with.
What was it about Fonolo that encouraged you to move forward? 
Our biggest encouragement was the features Fonolo offered and how quickly the system could be up and running.
How easy was it to implement/work with the team? 
Our experience working with the Fonolo team was fantastic! The solution worked seamlessly and it was easy to integrate.
What kind of changes did you need to make (to your existing infrastructure) to get Fonolo up and running?
We had some small configuration changes, but the Fonolo team provided us with all of the changes we needed to make. They tested the program with us and we were able to get it up and running very quickly with no issues.
Do you feel that having Fonolo gives you a competitive advantage? 
Yes!
What are the benefits of offering Fonolo to your customers?  
They have unusually long hold times, upwards of an hour, so there was an immediate impact on the volume of call-backs being requested by callers. It was an advantage to get some callers out of the pipeline that way. They have been very happy with Fonolo's call-back solution.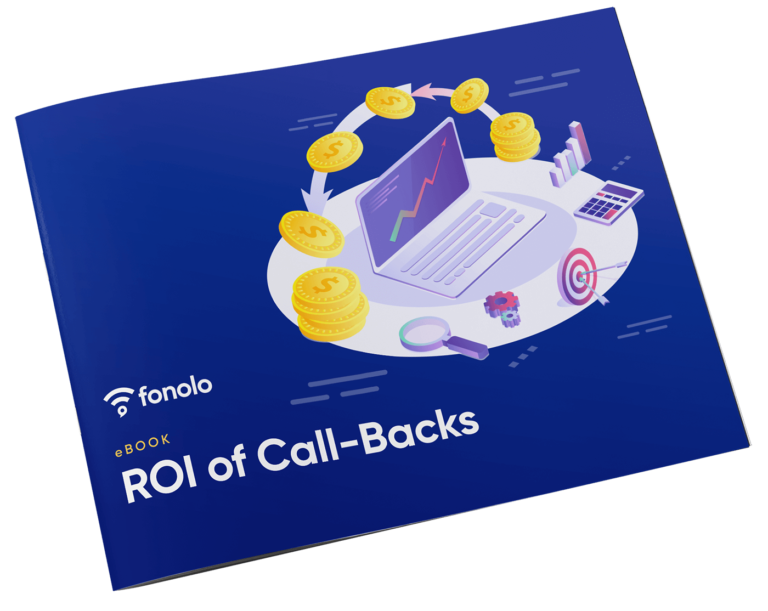 Find out the Real ROI of Call-Backs
Learn how you can build a business case for call-backs using this ROI eBook.