Today's video break features two interesting themes. The first is how a mobile app can make the call center interaction much smoother and more efficient for both the caller and the agent. And the second is the often-overlooked importance of *internal* call centers. That is, call centers used by employees, in this case the field technicians of Allstream.
Allstream is Canada's largest all-business ISP and this video is narrated by Kent McInall, their Director of Service Activation & Assurance. Kent talks about how his organization added Web Call-Backs (formerly Visual IVR) and mobile click-to-call to get speedier field technicians, happier call center agents and impressed clients.
Watch the Video Testimonial!

Some selected quotes:
On Replacing Hold-Time with a Call-Back
What you're doing with Fonolo is taking the wait-time out of the experience.
For Allstream, the main motivation was making their field technicians more efficient and professional-looking. As Kent explains, technicians that have to sit on hold while on-site with a client are obviously not making the best use of their time. Using a mobile app to request a call-back from the appropriate agent solved that problem perfectly.
Cost Reduction
Our cell phone bills are down 35%
Another advantage of replacing hold-time with a call-back is that the technician's mobile phone doesn't ring until the agent is ready. That means much fewer "air time" minutes.
Reliability
It's foolproof… it does not fail.
We think that comment speaks for itself pretty well!
No IT Resources Needed
The ease of implemenation is obvious… you do not need an IT interaction.
One of the great things about a cloud-based service like Fonolo is the ease of deployment.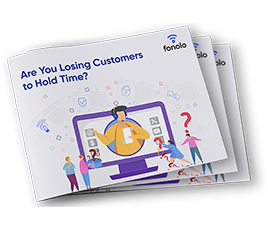 Are You Losing Customers to Hold Time?
Download our free whitepaper and learn about the best way to eliminate hold time and improve the customer experience.