The good news is that if you are, you're in good company. According to onholdwith.com, over the past two weeks, Comcast had the most complaints by Twitter users stuck on hold. (The bad news is, of course, that you're still stuck on hold.) And they frequently make it into the annual list of the worst companies to call.
Unfortunately for Comcast, customers are keeping a close eye on hold times. So much so that the City of Seattle has fined them – twice, in fact. Apparently they have an agreement that requires Comcast to answer 90% of calls within 30 seconds, something most of us would love to have every time we're stuck in a hold queue.
I'm not sure what it is about the telecom industry, but it seems that long hold times are a common occurrence. Of the complaints measured by onholdwith.com, 7 of the top 10 companies are telcos and Comcast took the lead with over 225 complaints in the last two weeks:
Your complaints matter.
In a time where customers can instantly take to social media to voice their complaints, customer satisfaction matters more than ever.
Successful companies know this, and build a culture where they strive to eliminate top call center complaints. For example, offering a call-back option to callers already on hold is an easy and affordable way to ensure a positive customer experience and help build brand loyalty.
About onholdwith.com
This site catalogs and publishes tweets from people waiting on hold and alerts offending companies – ultimately giving consumers a voice.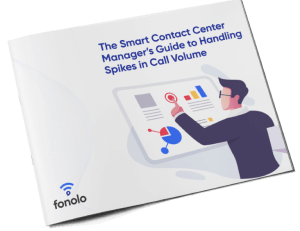 How to Manage Call Spikes in the Contact Center
Download this free guide to learn how to protect your contact center from call spikes.