The study of customer experience is a rapidly developing field. More and more companies are realizing that delivering a good customer experience is no longer optional. Rather, it is essential for maintaining a competitive advantage.
But what are the best practices? What studies are the most credible? Unfortunately, the internet is awash in questionable data and flimsy advice about "delighting your customers". (I've started cringing when I hear that phrase.)
One of the best ways to cut through the noise is to find a group professionals in the field and learn from them. Luckily, social media makes that easy. Below is a list of 10 thought leaders in the space of customer experience that we recommend following, if this is an area of interest to you.
We certainly appreciate and value the quality info they crank out and the expertise they share.
Top 10 Tweeters
(in alphabetical order)
---
"#CXPA SoCal Local Networking Event Lead. Ghost writer. Blog at CX Journey™. Also tweet @cxjourney #cxo #voc #custserv #empexp #leadership."
Web: Annette Franz
---
"Customer Service Blogger. Your #1 Twitter source for #custserv tips content aggregator. For insight more than 140 characters join me on Facebook."
Web: Billquiseng.com 

---
"#CallCenter #CustServ #Cem Consultant and Chief Chaos Officer."
---
"VP of Customer Support at @DigiCert. Customer Experience and Atlanta #Braves fanatic. 2013 Huffington Post Top 100 Social #CustServ Pros." 

Web: Win The Customer
---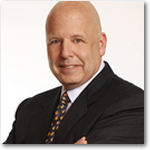 "Shep Hyken, customer service expert, business speaker and New York Times bestselling author, helps companies deliver AMAZING customer service and experiences!"
Web: Hyken.com
---
"The People-Skills Coach™. Speaker, Trainer. Founder #PEOPLESKILLS Chat. Customer Service, Teamwork, Leading Change. MA Org. Psych."
Web: Katenasser.com

---
"Prolific author 42 books: Social Media Commerce, eBay, Online Customer Service. Forbes Top Influencer, GigaOM Pro Analyst, Founder #CustServ, #techradio host."
Web: Marshacollier.com
---
"I love to help ContactCenter & Retail Service clients integrate People/Process/Technology for best Customer Experience & Business success."
Web: Social Profile
---
"Customer Engagement Manager at @Nimble. I organize the universe and make things pretty. #sCRM #socbiz #socialselling #custserv #sales #socialmedia #unCRM."
---
"Sr. Writer/Analyst by trade | I tweet about customer service (#custserv); #leadership; #ITSM, #IT and #tech; Saab cars; #golf | Tweets are my own."
Web: The Think Zone 

---
Free Whitepaper: Top 10 Customer Experience Trends for 2013
These 10 key trends can help reshape your customer experience strategy for the coming year and beyond.
You will learn:
The Impact of Self Service
Multi-Channel Trends
Social Customer Experience
Voice of the Customer Programs
The Rise of Text Analytics
And 5 more important trends
DOWNLOAD THE FREE 8 PAGE REPORT!