Delivering a superior customer experience is a top priority for most contact centers and service organizations.
These businesses know that managing how a customer feels after an interaction with them – across all points of contact – is vital to their success.
The Impact of Consumer Perception
Customer perception is a key driver to improving loyalty and increasing retention. However, many trends are influencing a change in consumer behavior – ultimately affecting their experience with your brand. Companies that succeed will forecast, predict, and understand these trends to better service their customers.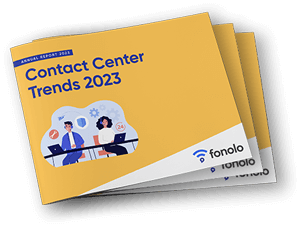 Trend Alert! Contact Center Industry Predictions for 2023
This report offers perspective on where the contact center industry stands today, plus our trend predictions for 2023.