Mark your calendars folks! Call Center Demo and Conference, October 21-23, 2013 in Atlanta, is said to be the best educational program featuring timely and topical issues that are facing the contact center industry today.
Through compelling case studies, site tours, presentations by industry leaders, networking sessions and an exhibit hall of product/service providers, call centers will learn how to:
Improve performance
Better manage people and resources
Enhance efficiencies for better operations
Understand how to select and implement new technology
This event is produced by ICMI, the organization that creates and defines the industry standard for call center education.
Come See Fonolo and Receive 25% Off!
Fonolo is excited to be exhibiting at Call Center Demo and Conference and we're able to offer a special discount to our valued friends and customers. Simply register with promo code eExNwI10 and you'll get 25% off any conference package.
And While You're There…
Be sure to stop by Booth #5 to learn more about our most popular product, In-Call Rescue (ICR). It's no secret that long hold times are a global problem for the call center industry, but thanks to ICR they don't have to be. Fonolo's ICR solution gives customers the option to "press 1 to get a call-back from the next agent" when hold times are too long. Your customers enjoy a better experience and your call center realizes lower telco costs and reduced abandonment rates – a win-win situation.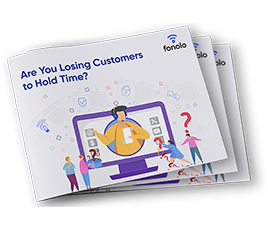 Are You Losing Customers to Hold Time?
Download our free whitepaper and learn about the best way to eliminate hold time and improve the customer experience.