At Fonolo, we've helped a lot of companies improve their customer service offering by adding call-back functionality to their call centers, websites and mobile apps. And with every new customer, the single best part of this process is the great feedback they get from their customers. You wouldn't think people would be so excited to receive a call-back from a live person, but overwhelmingly consumers are thrilled!
We call this the "OMG reaction" – it's a direct response to having too many poor customer experiences in the past. You know- having been stuck on hold forever, hung up on, repeated the same personal information to different agents, etc.
Unfortunately, so many of the companies we call have trained us to expect the worst. (Just have a look at onholdwith.com to see customers vent in real-time.) When an organization comes along and shows us how they actually value our time, the customer experience goes through the roof.
The process is simple. You dial a number, navigate a menu and then get placed in a queue. However, rather than sitting on hold listening to key messaging ("… your business is important to us, please wait …"), you're immediately offered a way out:
"Press 1 to get a call-back from the next available agent."
Or if you decide to start the interaction on a website or mobile app and the call center uses Fonolo, you're presented with a Web Call-Back (formerly Visual IVR).
Regardless of how you start the interaction, the contact center calls you (OMG right?). When your phone finally rings, there's a live agent on the line, ready to help. The conversation starts out on a positive note.
Turning every inbound call into a positive, memorable interaction with your customers is that simple.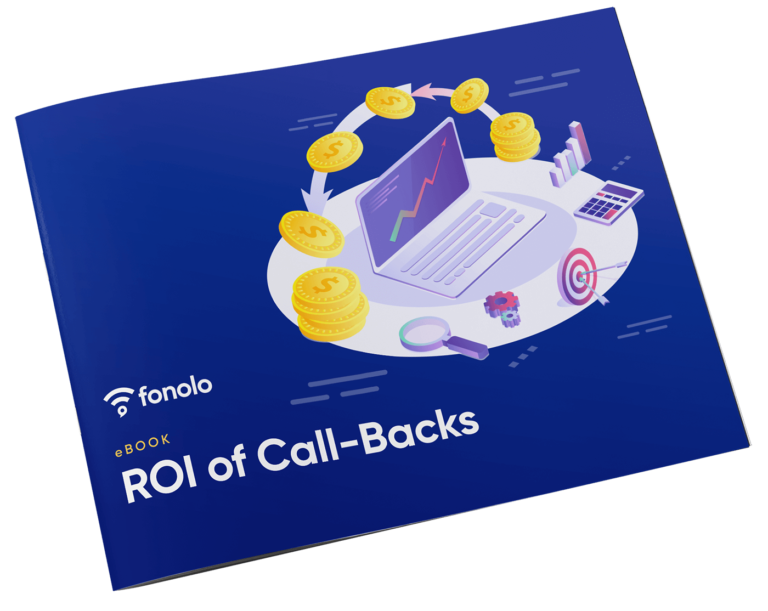 Find out the Real ROI of Call-Backs
Learn how you can build a business case for call-backs using this ROI eBook.