Many trends will dominate the call center industry in 2014, directly affecting business processes and the customer experience. However, call center leaders need to be selective about which trends to take action on. The data can be overwhelming and deciding which predictions are relevant takes a great deal of thought.
The current state of the industry contains more technical solutions than ever, diverse methods to reach consumers, and an extreme emphasis on the customer experience. It's critical that service leaders understand which trends lead to better success; being able to cherry pick the right ones will significantly improve the process.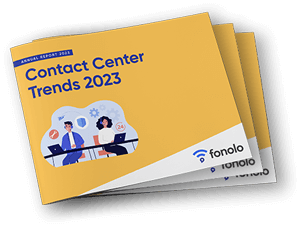 Trend Alert! Contact Center Industry Predictions for 2023
This report offers perspective on where the contact center industry stands today, plus our trend predictions for 2023.