Looking for the lastest contact center trends in 2020?

Call centers are rapidly evolving to meet consumer demands and exceed customer expectations. The industry strives to stay ahead of new technologies to boost productivity and enhance the experience for callers. From cloud-based offerings to the evolution in channel preferences, the overload of information is keeping call center executives on top of their game.
Trends will always be a matter of opinion, but a number of overriding themes are visible for the year ahead. Companies that embrace emerging call center technologies and customer-centric processes in order to make them more effective will continue to enjoy a competitive edge.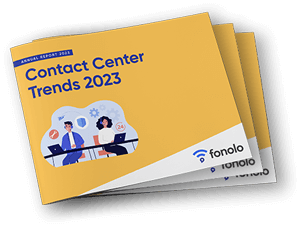 Trend Alert! Contact Center Industry Predictions for 2023
This report offers perspective on where the contact center industry stands today, plus our trend predictions for 2023.