We frequently talk about Customer Experience – what it is, why it matters, and how it affects your business. Today I thought I'd illustrate these points in a different manner. If a picture is worth a thousand words, surely a video is worth a million (or at least a few more).
Here are three must-see videos about the customer experience:
1. Fun Theory
With something as mundane as climbing stairs, it's hard to imagine how improving the experience –making it fun – can have such an impact!
2. What is a Customer Experience?
This video from CustVox does an excellent job at getting to the heart of the question: what is a customer experience?
3. No Soup for You!
Even companies with the most desirable products eventually learn that what matters most is the customer experience. (And not to mess with Elaine.)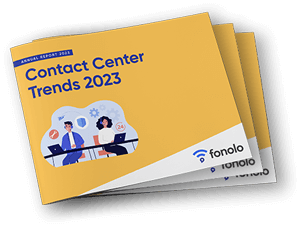 Trend Alert! Contact Center Industry Predictions for 2023
This report offers perspective on where the contact center industry stands today, plus our trend predictions for 2023.