There seems to be a growing interest in using SMS to improve the customer service experience. Many of the major call center vendors have announced additions to their platform to handle SMS. (For example, Avaya's recently announced Aura Collaboration Environment). Start-ups are targeting this front as well. The winner of this year's Innovation Showcase at Enterprise Connect was TextGen (skippered by long-time telecom innovator Thomas Howe). Why the sudden interest in a channel that's been around for 20 years?
Follow the Engagement
Successful companies know that a focus on customer experience is essential to success in the market. A wide range of technologies have emerged over the last few years to help meet the rising demands of today's consumers. But despite all the new technology, customers satisfaction scores continue to drop (See this recent study from Dimension Data, for example.)
Some in the industry, including analyst firm Gartner, are saying it's time to think of a contact center as more of an "engagement center", meaning something that provides "service to customers as they move among communications channels — including social media and community forums — while retaining the customers' context".
I suspect companies are looking at recent data regarding engagement in different channels and seeing that SMS holds a very strong spot in the hierarchy. Some studies show that 9 out of 10 text messages are read within the first minute.
APIs Are Making it Easier
It used to be that using the SMS channel meant companies had to interact with multiple carrier gateways, and also reading through a lot of regulatory fine print. All that changed with emergence of telco API companies like Twilio, Tropo, and Plivo. Through their one-stop SMS gateways, adding this channel became a lot easier.
A Generational Shift
Mobile has changed everything. The next generation of consumers lives on their smartphones. If companies want to engage with them, and deliver a satisfying experience, they must embrace this channel. Just look at the stunning chart below showing the dominance of smartphones (via Benedict Evans).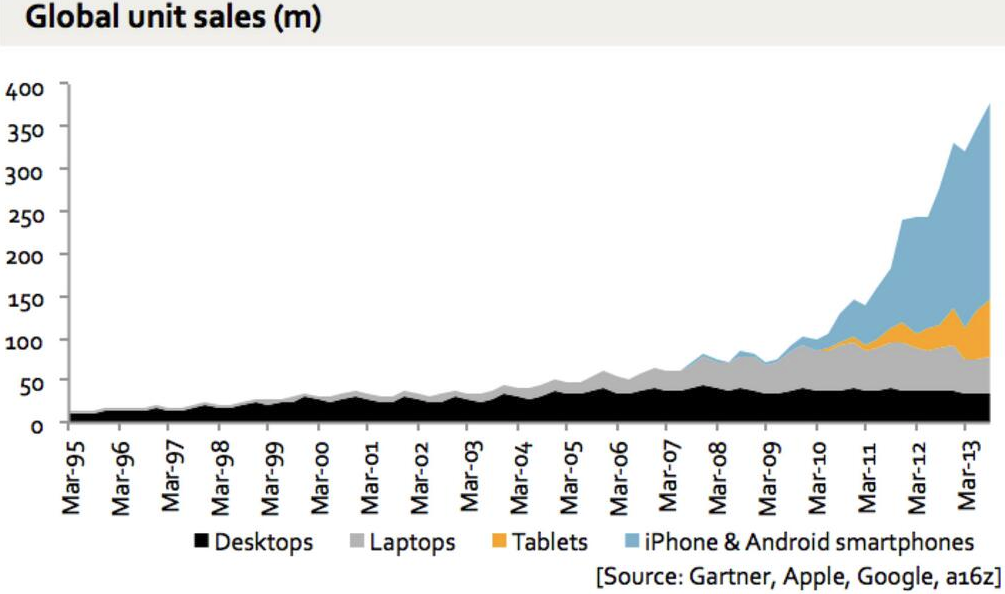 At the same time, younger consumers are less interested in email. The Contact Center Satisfaction Index (CCSI) studied the change in channel preferences: Between 2012 and 2013, email popularity dropped from 14% to 9% primarily because respondents didn't resolve issues in a timely manner. Email is known for having a longer turnaround time, so it's no surprise that callers reverted to the phone channel for immediate support.
What About Voice?
That same CCSI study revealed that voice still remains the most popular channel and this will continue throughout 2014. But we all know the problems that arise with the voice channel: IVR menus, long hold times and repeating information to agents.
It seems like what contact centers really need is a solution that fixes the flaws with phone calls, and combines it with the advantages of SMS. Stay tuned!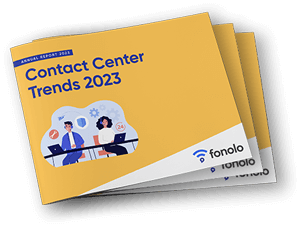 Trend Alert! Contact Center Industry Predictions for 2023
This report offers perspective on where the contact center industry stands today, plus our trend predictions for 2023.