Queue up the theme music and rolling tumbleweed! (We'll have to make do without Clint Eastwood.) Through the use of onholdwith.com, let's have a look at real-time tweets from callers who are currently stuck on hold and publically venting about it. I give you the good, the bad and the ugly in customer experience!
According to onholdwith.com, here's how companies across all verticals have fared over the last two weeks:
First, the Good
While we normally see high numbers of complaints about HMRC (the UK equivalent of the IRS) and Telstra (the largest Australian telco), both have done an ok job of keeping hold times down in recent weeks.
Looks like they'll live to fight another day! (That is to say, callers can expect reasonable service levels from both organizations.)
Then, the Bad
Comcast and Verizon – companies known for having long wait times – have both seen a large amount of customers taking to social media to express their frustration with excessive hold times.
Comcast's customers, at least, seem to have settled on a common rallying cry:
Getting Uglier
Can you imagine being on hold for more than three hours? At least one customer of the US Postal Service can:
The only experience worse than this would be, well, being hung up on. For this poor customer, that's exactly what happened:
It doesn't have to be like this! Long wait times, abandonment rates and customer frustration can be easily avoided.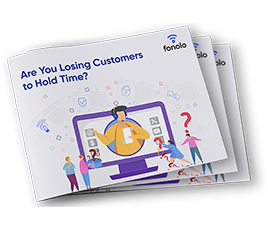 Are You Losing Customers to Hold Time?
Download our free whitepaper and learn about the best way to eliminate hold time and improve the customer experience.