The key to success with any business is building strong, long-lasting relationships with customers. A strong customer relationship not only means that your client is likely to continue to do business with you, it also greatly enhances the likelihood of that customer recommending your brand to others.
While customer service can take many forms, one thing is certain: the importance of customer service is on the rise, and companies that are getting it right are focusing on more than just solving their customers' tickets, but on building better relationships with them.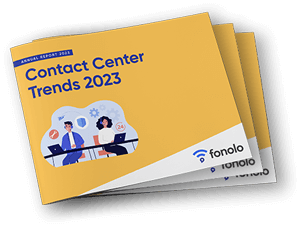 Trend Alert! Contact Center Industry Predictions for 2023
This report offers perspective on where the contact center industry stands today, plus our trend predictions for 2023.