Agents! Agents! Agents! Remember Steve Ballmer's famous chant? The one where he screams "developers!" over and over again? If you haven't seen it yet, take a quick look, because that's how you should feel about the agents in your call center.
Mr. Ballmer was trying to convey just how important developers were to Microsoft. What made this impactful to audience (of mostly developers) is that Mr. Ballmer wasn't a technology geek at heart, like his predecessor Bill Gates. So when Mr. Ballmer, the man known more for his relentless sales tactics, proclaimed that it was "all about developers" it really meant something.
Agents are the heart of your call center and if you want them to be engaged maybe it's time for a Steve Ballmer moment. If you're not quite comfortable with that kind of performance, here are 3 other ways you can boost agent engagement.
 1) Make the Contact Center Part of the Corporate Culture
Many successful companies have learned the importance of maximizing every opportunity to interact with customers, rather than treating contact centers as just cost centers. That attitude has to emanate from the CEO and trickle on down to CSR's.
Online retailer Zappos achieved legendary status for its customer service by focusing on employee culture. In fact, their CEO is famous for saying, "We're a service company that happens to sell shoes." Call center workers at Zappos receive seven weeks of training on company culture and customer happiness. And, to the point, employees at all levels of the company are required to spend time on the phone so they understand what it's like.
2) Reward the Team
It's no surprise that keeping call center agents engaged can be a real challenge, given the repetitive nature of the job (answering an endless stream of phone calls) and the metrics-based approach used to track performance. Providing rewards is a great way to counteract this issue.  But rewards, if not done properly, can also cause resentment among the team and create unhealthy rivalries.
To encourage teamwork, consider compensation based on group-wide performance. This emphasizes the importance of the team and encourages an environment of sharing and mentoring, leading to an increase in employee satisfaction.
3) Invest in Technology that Makes it Easier
Finally, make sure to arm your agents with the right technology. That can mean everything from comfortable chairs to call routing software. (Wind Mobile Canada made a bold move by giving every agent dual monitors. Agents loved it and there was an increase in productivity.)
If you're worried about the budget, remember that technologies that aid in lowering costs can also improve the experience for both customers and call center staff. For example, call-back technology makes life better for customers by eliminating hold-time, while simultaneously reducing abandon rates and telco costs in the contact center.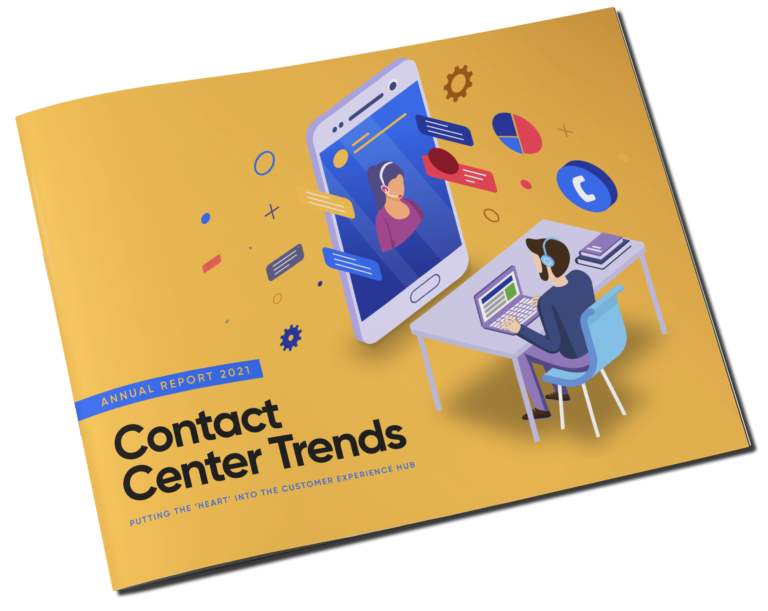 Find Out All the Contact Center Trends in 2021
Find out what trends and changes the contact center faces in 2021