People often ask me what makes a call center experience "great". Much depends on the context, so it's hard to generalize.
For example, small call centers have an entirely different environment in terms of staffing, aptitude, service levels, etc. compared to the massive contact centers that are run by larger enterprises. Consumers often have a different set of expectations when contacting companies of varying scale. These expectations can also vary wildly depending on the customer. So the question boils down to this: how do you please everyone?
As kids, most of us were taught that, "it's not whether you win or lose, it's how you play the game"; it's just as true today as it was then. The way to get better at everything is to try our best, acting with class and respect, always. This is how I judge any interaction with a company, be it in-person, online, or by phone.
When I phone a call center, did the company – and, specifically, the agent – do their absolute best, from accepting my call to saying good-bye, to help me?
Like you, I instinctively know when they do. I don't expect every aspect of an interaction to be perfectly smooth. If I'm calling, the IVR may be confusing, I may have to wait on hold, the company may not have a call-back solution (which would go a LONG way towards improving my experience), I may not even get my issue resolved (which would encourage me to turn to social media). But, if the agent I interact with (online or by phone) goes that extra mile to help me, if they really show me that they care by trying hard to solve my problem, I will end the conversation feeling that I had a remarkable experience.
On the flip side, if they don't go the extra mile, I may resort to social media to vent, like so many others do. It goes without saying that social media has permanently changed the game for the call center industry. (Speaking of which: Take a look at the sneak peak of our slides for next week's webinar on social customer service. We'll be chatting with customer service expert and bestselling author, Shep Hyken.)
Ultimately, companies can get many things wrong and yet still exceed customer expectations by showing that they truly care. And therein lies the difference: companies that really do care will get better at everything. They'll simplify their IVRs, reduce hold time, implement customer-centric technologies like call-backs, and understand how to serve the social customer. They may not be perfect at everything, but their customers will feel the difference in the quality of service they provide.
It's not enough to simply talk about being "customer-centric". To succeed at delivering a great call center experience on EVERY CHANNEL, companies have to truly care about the customer. The rest follows naturally.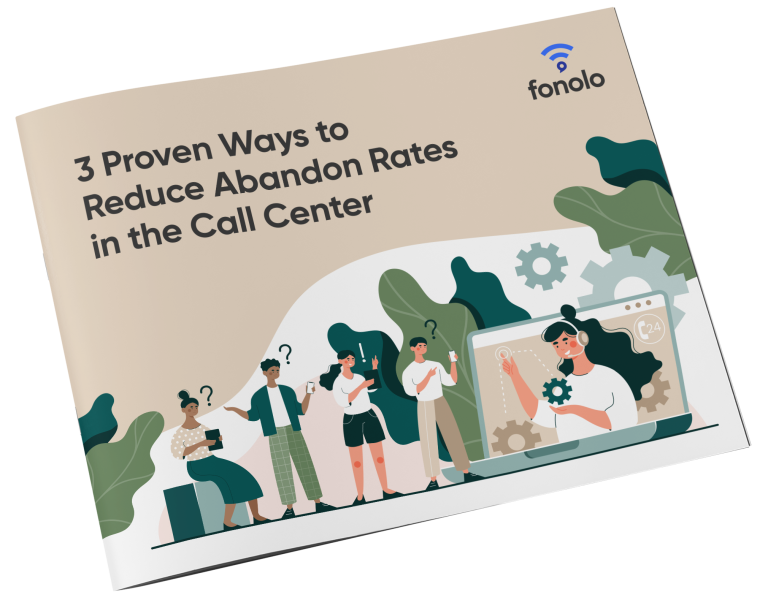 3 Proven Ways to Reduce Abandonment Rates in Your Call Center
Reducing your abandon rates has been proven to lower costs, improve customer satisfaction and deliver a better call center experience.