It's Thanksgiving today and to call center execs everywhere that means one thing: Black Friday, one of the busiest shopping times of the year.
Most companies have already taken steps to prepare for the storm. For example, at this time of year, call centers have already staffed up and probably still have new hires joining their teams.
Beyond looking at things from a triage perspective (e.g. simply preparing for an increase in call traffic), now is a great time to look at things from a customer perspective.
While it's true that customers expect companies to be extremely busy, they're not generally thrilled at the prospect of dealing with increased wait times and reduced service levels. Accordingly, now is the best time to truly exceed their expectations and ensure that customers won't go elsewhere. (Even more important, when you consider that the holiday shopping season is just about to commence.)
For example, the addition of virtual queuing / call-back technologies puts customers first, by freeing them up from having to wait on hold- something they are always thankful for (it also reduces costs by smoothing spikes in call volume and reducing staffing requirements).
If company executives could see their call centers through a customer perspective, there's no doubt that they would benefit greatly. For example, rather than viewing the call center as a "cost center", consider using every interaction with a customer as a chance to turn them into loyal customers, potentially even making them evangelists of your brand. It's one of the best immediate revenue and marketing opportunities, and yet few companies realize the potential of making the call center the heart of the customer journey.
Happy Thanksgiving from all of us at Fonolo.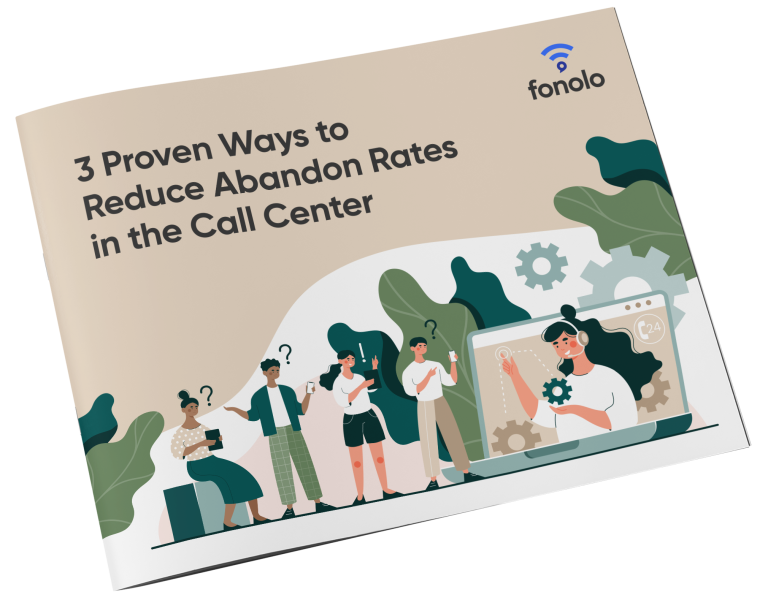 3 Proven Ways to Reduce Abandonment Rates in Your Call Center
Reducing your abandon rates has been proven to lower costs, improve customer satisfaction and deliver a better call center experience.