Here at Fonolo, we spend our days helping companies eliminate hold time. To that extent, we regularly turn to social media – specifically customer complaints – to see how companies are doing. (If you're wondering how well this correlates to measurable indicators like Net Promoter Score, have a look at this.)
According to onholdwith.com, a site that publishes tweets from Twitter users stuck on hold, here are the top 10 companies that have the most complaints on Twitter:
Don't forget out to check out 2019's list of the top 10 companies with the most people complaining about being on hold.
Most of these are familiar names. For example, Comcast has regularly been the top offender on onholdwith (OHW), having been discussed many times before. With hold times regularly in excess of an hour, customers are often irate. Luckily, some can be more polite than others:
Similarly, Apple, Vodafone, Verizon and AT&T frequently make OHW's top 10 list. It should come as no surprise, then, that most of their customers are well aware of their long hold times:
It doesn't have to be like this: there is a better way. Call-Back solutions (like Fonolo) allow companies to replace hold-time with a call-back, lowering abandon rates, improving the customer experience and reducing spikes in call volume.
A call-back widget can even be embedded on your website (on the "contact us" page) for customers who start online, but need to speak to a live agent. This allows customers to have one-on-one conversation with an agent without having to pick up the phone or wait on hold – a true improvement in the multi-channel experience. That should be good news for organizations like ScottishPower, O2 Mobile, Yahoo, the IRS or Best Buy.
Many studies have documented how much consumers hate waiting on hold, and the impact it has on key call center metrics. Above all, when customers are frustrated, they're likely to go to the competition. Don't let that happen to your organization.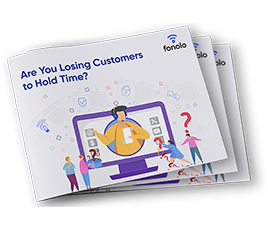 Are You Losing Customers to Hold Time?
Download our free whitepaper and learn about the best way to eliminate hold time and improve the customer experience.