It's hard to imagine a happier bunch than call center employees. After all, most companies cram them in to tight cubicles, pay them peanuts and track their progress every nanosecond. What's not to love?  (For companies, low employee morale, high staff turnover and a poorly-motivated workforce is the unlovable consequence.)
While not every call center fits the description above, many do. For that matter, so do businesses of all kinds: According to Gallup, 70% of U.S. employees are "not engaged" or "actively disengaged", a symptom of workplaces that don't effectively captivate employees (costing U.S. companies an estimated $450 billion to $550 billion annually).
Rather than accepting the status quo, companies should expect more from their call centers. But doing so also means changing the way the call center is perceived throughout the entire organization. So here are 3 strategies to help you improve agent engagement and retention.
1. Measure what really matters
If you tell your customers that they're your "top priority", you should tell your staff the same thing. Otherwise, call center reps are liable to spend their time worried about how many calls they handle, instead of making sure customer issues are actually resolved.
Sarcasm aside, the specific motivation of agents is often at odds with the marketing directive of the company. So why not measure metrics that are more aligned with corporate goals? For example, C-Sat scores as a function of productivity.
Allowing staff to see this data and understand how they contributed to a satisfied customer can go a long way in keeping them motivated.
2. Reward agents. Regularly.
There's little doubt that recognizing a job well done is a great motivator. So do it regularly! It doesn't need to be an annual trip to Hawaii (though feel free to sign me up for that). Rather, regular acts of public recognition can really improve morale and bring out the competitive spirit in everyone.
There are many ways to incent and reward employees. Investing the time and effort to develop a strategy that fits your particular environment can pay enormous dividends.
3. Let your agents shine
It sounds cheesy, but it's true: one of the best ways to empower employees is to allow them to participate beyond simply answering the phones. Your agents are on the front-line of customer service every day, and they're a wealth of fresh ideas. Allow them to be heard and participate in the planning and training process. The excitement and enthusiasm of using an idea that your agents contributed to will no doubt motivate them.
When you move beyond looking at your call center as just a "cost center", a function that adds expense without adding revenue, you'll be able to see opportunities to maximize every interaction with customers. This is the true potential of the contact center.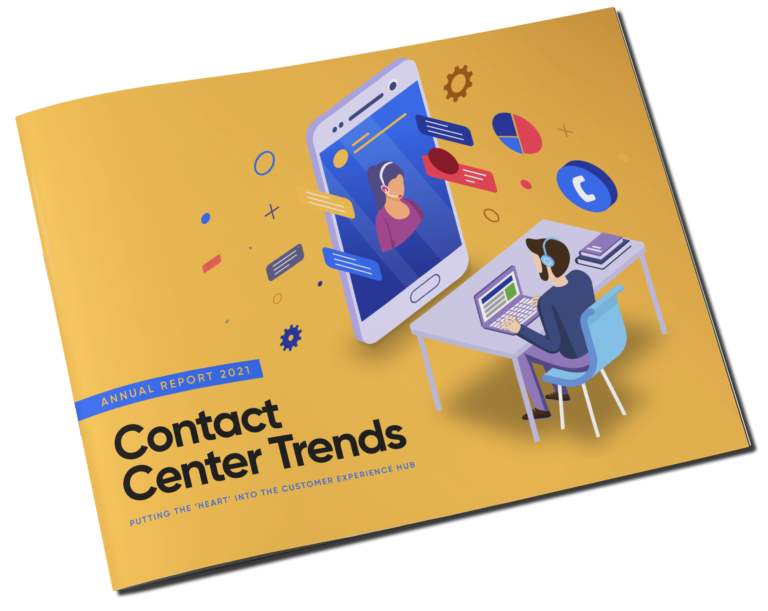 Find Out All the Contact Center Trends in 2021
Find out what trends and changes the contact center faces in 2021