In December, we published a list of Top Analysts Covering Contact Center Technology. Those folks are a terrific resource for following the rapidly evolving call center industry. In the same spirit, we are now publishing a list of top analysts covering the topics of customer service / customer experience.
The customer experience topic has a lot of overlap with contact centers, since a finely-tuned call center is essential for delivering a good customer experience. In fact, there is so much overlap that some analysts could have gone on either list; We did our best to segment them appropriately.
Here is the list, in alphabetical order.
Bruce Temkin
Ed Thompson
Elizabeth Herrell
Esteban Kolsky
Harley Manning
Jim Davies
Kate Leggett
Megan Burns
Natalie Petouhoff
Omer Minkara
Paul Haggen
Peter Ryan
Richard Snow
Sarah Reed
Sheryl Kingstone
Sumair Dutta
Below you'll see a short profile of each analyst including title, area of focus, representative quote and recommended reading. If you think we've forgotten anyone, please let us know in the comments.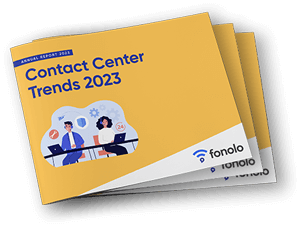 Trend Alert! Contact Center Industry Predictions for 2023
This report offers perspective on where the contact center industry stands today, plus our trend predictions for 2023.