76%
 of people say that just ONE unpleasant contact center experience is enough to make them take their business elsewhere. If you ask consumers what can ruin the call center experience for them, "waiting on hold" is consistently at the top of the list. Not surprisingly, 75% have said the option of a call-back highly appeals to them.
So what are great contact centers doing? The answer is simple: They're deploying a call-back solution. However, the really smart ones are following best practices when they deploy, keeping a keen eye on how to do this successfully.
Interested in learning 5 best practices for implementing call-backs in your call center?
Join us for a one-hour webinar on April 9th at 2:00 PM ET / 11:00 AM PT for an opportunity to get all your questions answered!
Here's a sneak peek at the slides!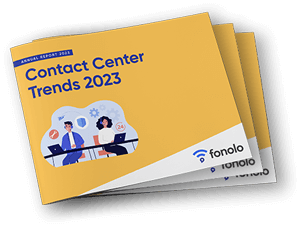 Trend Alert! Contact Center Industry Predictions for 2023
This report offers perspective on where the contact center industry stands today, plus our trend predictions for 2023.