I
n a modern multi-channel contact center agents should have the ability to handle several customer interactions simultaneously. Indeed, some interactions do not fully occupy the agent's capacity and leave some room for other activities. Let's consider a situation where an agent is handling an email message from a customer. Suppose also that a call arrives from another customer and there are no available agents to route this call to. It is clear that it would be reasonable to distribute the call to the agent who is working with email, otherwise the call could be abandoned and the customer could be lost.
Indeed, the nature of working with email is such that it can wait for a couple of minutes while a voice call cannot. In other words, a voice call is a real-time interaction, while email is a deferred one. How could we ensure routing of a voice call to an agent who works with email? Conventional methods of call distribution will not help, as they consider the agent 'busy'. What can be done if we have more channels such as chat, SMS, twitter, and more new channels that are coming?
To cope with all these problems we could use the concept of media interruption. It means that an interaction of one media type can or cannot interrupt an interaction of another media type.
This knowledge of interruption capability is specified in a so-called media interruption matrix. An example of such matrix is presented in the figure as shown here.
The matrix describes a relationship between three media types – "voice", "email", "chat" and "twitter".
The first row corresponds to voice type and says that voice interactions cannot be interrupted by any other interaction (including voice) because all values in cells are "No". The second row corresponds to email type and specifies that email can be interrupted by voice and chat, however a new email cannot interrupt another email. The third row says that a chat session cannot be interrupted by voice or email. However, a chat could interrupt another chat and get processed in parallel (in this case we also need to specify the maximum number of chat sessions). The fourth row corresponds to interactions on the twitter channel that is similar to email.
The interruption matrix could be used for routing new interactions.
For example, if an agent is handling a twitter interaction and a new chat session has arrived, the agent is considered to be available for a chat interaction and may receive it. If, however, a new interaction is an email, then the agent is considered to be busy and will not receive it.
Of course, this matrix is customizable and depends on the nature of business and, possibly, the personal traits of agents. For instance, if values in all matrix cells are "No" this will correspond to a conventional rule – agent is busy if he/she handles an interaction of any media type. In some cases it may be reasonable to allow processing several emails at once.
But what to do when an agent talks to a customer and the contact center receives an email from the same customer related to the same problem? It is reasonable to distribute it to the same agent but, in accordance with the interruption matrix, the agent is considered to be busy? To cope with the problem Bright Pattern has introduced a concept of rich contact experience. In a nutshell they have introduced a super-interaction called rich contact that may embrace multiple interactions of different media types with the same customer. When a new interaction within the existing rich contact arrives, the system recognizes this and immediately distributes the interaction to the same agent.
Moreover, a rich contact could be inserted into the interruption matrix as a special type of interaction. In this case it would be reasonable not to allow a rich contact to be interrupted.
In this article we have identified new challenges in multi-channel contact centers related to agents' ability to process several interactions of different media types simultaneously. This will change the rules of contact center operations dramatically making a strong impact on routing, agent management, and reporting.
Using the media interruption matrix you can solve routing problems by reasonably distributing new interactions to agents who already have interactions. The concept of a rich contact experience allows the same customer interactions to be grouped so they can be handled by one agent or the ability to pass all information on when changing agents.
---
Guest Blogger: Nikolay Anisimov
Nikolay Anisimov, Ph.D, is the Director of Research at Bright Pattern, Inc. He is an industry veteran with 20 years experience in contact center technologies, author of numerous patents, technical and research papers. Nikolay has worked for Genesys Telecommunication Labs, Alcatel-Lucent, FrontRange Solutions and Five9. You can contact Nikolay at Email: nikolai.anissimov@brightpattern.com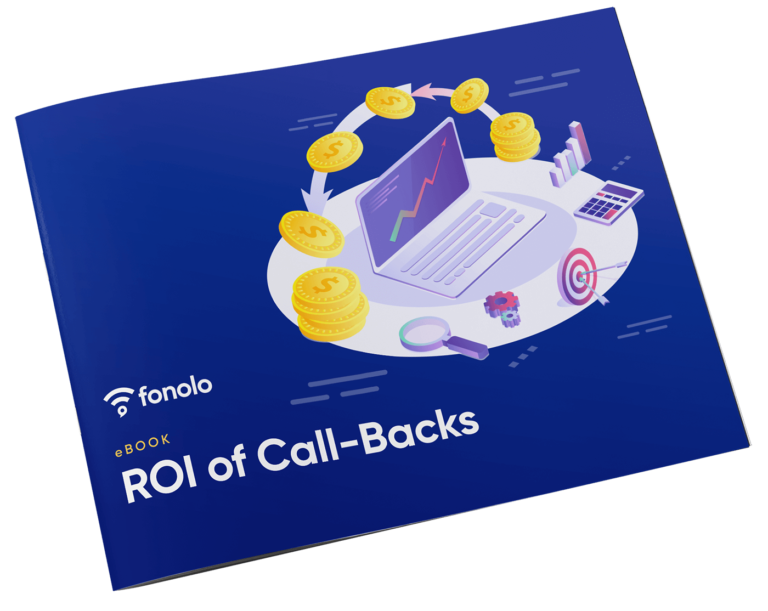 Find out the Real ROI of Call-Backs
Learn how you can build a business case for call-backs using this ROI eBook.