If you were #onholdwith your cable provider on Saturday night, you weren't alone. While many people (myself included) were enjoying a drink or two (or, ahem, more) while watching the Mayweather/Pacquiao fight, a record number of viewers were trying desperately to get help ordering the Pay-Per-View event. Many of them took to Twitter to vent, something that caught the attention of onholdwith.com (OHW), a site that catalogs complaints from frustrated Twitter users, stuck on hold:
Looking at the trend lines for complaints to Comcast and Time Warner cable, it's not too hard to tell which night the big event took place:
Of course, OHW wasn't the only site to take notice. Media coverage of the PPV tailspin was reported by CNBC, USA Today, even Variety. Cable providers did their best to get ahead of problems on social media, warning users that hold times would be longer than expected. However in at least one case that approach backfired considerably:
Are you kidding me @TWC_Help @TWC ??!!! I just want to see #MayPac :'( 1st day of service, not a good start! ? pic.twitter.com/8jbWOQUjk5

— Nicole Pierce (@MissNicoley) May 3, 2015

Yes, Time Warner actually announced 798 minutes of estimated wait time. While I'm normally an advocate for call-back solutions (like Fonolo) that replace hold-time with a call-back, I'm afraid there's not much anyone can do to alleviate the pain of waiting for 13 hours. Ouch!
For more information on call-backs, check out our latest success story with cable operator Suddenlink Communications, or register for our upcoming webinar.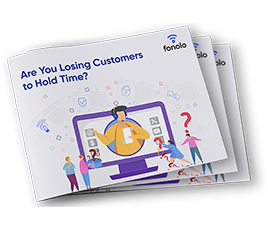 Are You Losing Customers to Hold Time?
Download our free whitepaper and learn about the best way to eliminate hold time and improve the customer experience.