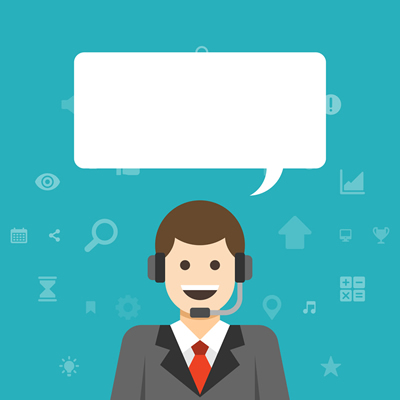 Consumers are twice as likely to share a bad customer service experience than a positive one, according to a Global Customer Service Barometer by American Express. Meanwhile, 89 percent of consumers ceased business with companies after experiencing a poor customer service experience.
Your product, service, or brand might not be as important as you think in retaining customers. Instead, delivering an outstanding customer service experience should be a priority. But instead of getting lost in a sea of competition, stand-out from the crowd with unique and non-traditional customer service ideas. Tap into what these companies are doing for some customer service inspiration.
Empower Employees
Making your employees check in with management for every infraction from a refund to replacement can cost you time and valuable customers. Sonic Innovations, a hearing-aid manufacturer, allows employees to swap out products, send free batteries, consult on its products or make refunds on their own. Sonic works to support its employees with its customer service choices instead of reprimanding them.
Your company might not be designed to give customer service representatives full reign on the front line. Instead, give them a menu of options to choose from to make the situation right from sending a gift to giving a coupon code to a dissatisfied customer.
Be Surprising
Zappos, a leading online retailer, is notorious for its endless customer service reach and innovative solutions. It once paid the tolls on the Massachusetts Turnpike to both extend its customer service to weary commuters and shine a light on the business. Zappos is so customer-service focused, it will order a pizza for you if that's what you really want.
Unlike many companies with limited return policies and procedures, Zappos encourages returns by offering free two-way shipping and 365-day returns. They want customers to order whatever they want, experiment with the coloring and sizing choices, and return unwanted choices regardless of the reason.
Engage on Social Media
Its become the norm for brands to build a presence on social media, but few use it to fully engage and respond to customers. Airlines like Delta and American Airlines will typically respond to questions and complaints on Twitter within minutes to discuss anything from inclement weather to how to handle a refund request.
Other companies use social media to help educate their audience. For instance, identity theft protection giant, LifeLock, takes to Facebook to spread awareness on identity theft issues, travel scams to steal your financial information and warnings against oversharing on social media that could lead to clues to your passwords.
Notice the Small Details
Innovating the customer service experience can be as simple as considering the smallest details of your business. Many Trader Joe's locations not only give out stickers to kids, but hide a stuffed toy. When a child finds it, they can turn it into the customer service desk for a small prize. Trader Joe's knows keeping the kids happy and excited for a trip to the grocery store will keep parents coming back for more.
Wilson's Ice Cream store in Wisconsin places a jellybean in the bottom of every cone. It keeps the ice cream from dripping and making a mess, all while giving an added surprise and unexpected treat to delight customers.
---
Guest Post: Susan Finch
Susan is a freelance writer with a passion for travel and helping small businesses find their online voice through content marketing, blogging and beyond. She is an eclectic writer with more than 10 years of experience contributing to guidebooks, magazines, iPhone apps, online publications and more. Susan can be found at BySusanFinch.com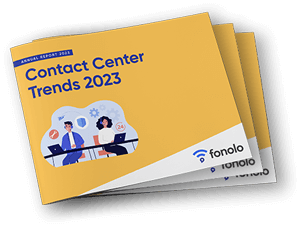 Trend Alert! Contact Center Industry Predictions for 2023
This report offers perspective on where the contact center industry stands today, plus our trend predictions for 2023.