At Fonolo, we're always talking about how call-backs are a win/win: they result in both an improved customer experience for the caller, and reduced costs for the call center. We've even published a recent report focused on the ROI of call-backs (based on our popular blog series).
Another great case for call-backs is reducing the dependency – and cost – of sending calls to a third-party call center, something we run into quite frequently. For example, call centers will sometimes transfer calls that sit in the queue too long to an overflow call center, in order to meet service levels.
Is this a cost-effective approach?
When you're paying several dollars per call to the third-party call center, you have to wonder if there are less expensive ways to accomplish the same goal. The answer, of course, is that in most cases call-backs cost less per call than using an outsourced call center. And in addition to helping you meet (and improve) service levels, they also have the benefit of providing a great experience for the caller.
Case in point: Today we've just announced the results of a success story with Stanford Federal Credit Union, who have been using Fonolo since January, 2015.
Read the press release here.
What's interesting about Stanford FCU is that they've done exactly this – reduced the need to send calls to a third-party call center at a cost of $5 per call, resulting in a positive ROI of $60,000 so far this year (yes, this is after paying the for the cost of Fonolo). They've also improved their service levels by 43% and reduced their abandon rate by 50%.
This is really a story with a happy ending! Stanford FCU's members love the call-back feature, and Fonolo's call-backs have had a very positive effect on the call center. Everyone wins!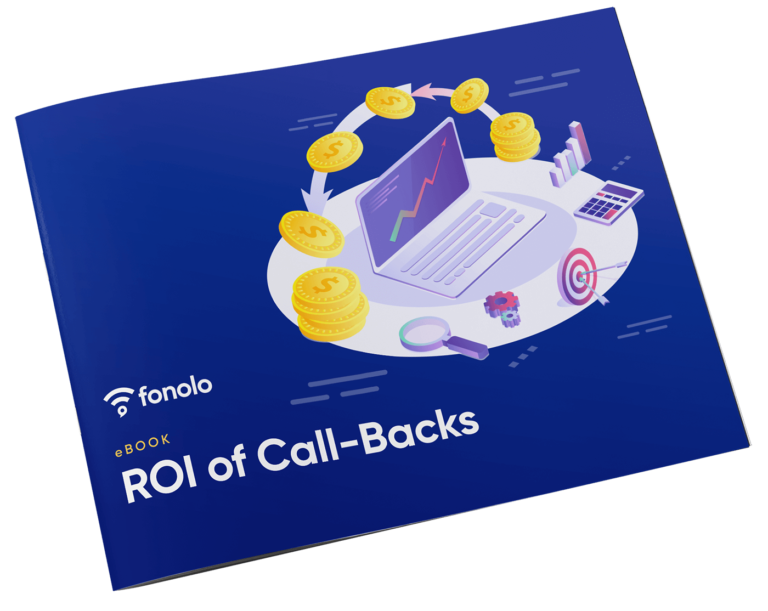 Find out the Real ROI of Call-Backs
Learn how you can build a business case for call-backs using this ROI eBook.